benzamin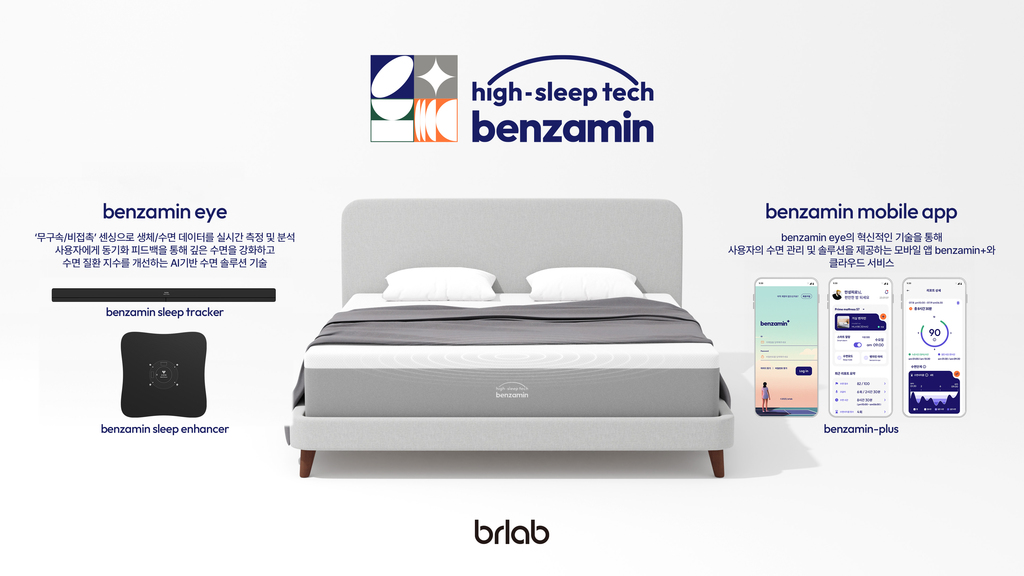 'brlab' has developed the world's first 'unconstrained & non-contact' sleep improvement system based on sleep data monitoring. This system is implemented through our platform, 'benzamin', which measures high-accuracy sleep data.
The deep sleep enhancement algorithms through personalized bio-synchronization are the unique competitiveness of this platform.
Advanced data algorithm technologies analyze individual biological sleep data and conveniently check personalized sleep reports anytime, anywhere through its own mattress and mobile app, 'benzamin-plus'. Furthermore, it is a total solution of 'high-sleep tech' that provides AI services for innovative sleep improvement solutions and realize personal sustainable life.