Dream Guide Company Inc.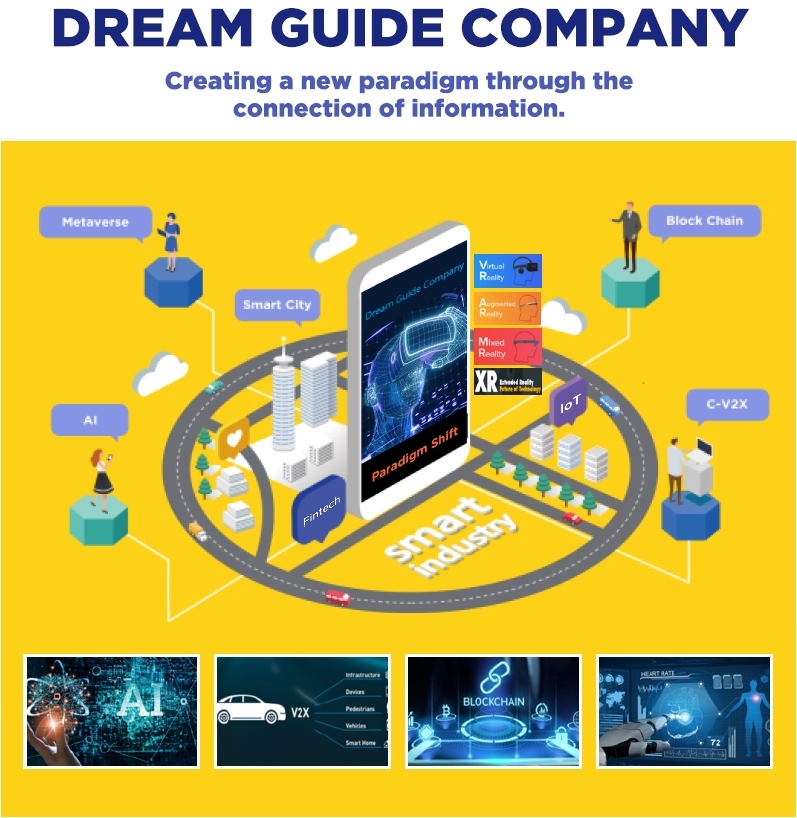 Founded in 2017, Dream Guide Company has been providing IoT student safety management system 'School Check' to kindergartens, schools, and universities in Korea. In addition, our company supplied Smart Factory Systems, Factory Quality Management System Based on big data platforms, and logistics management systems to large companies. Dream Guide Company, as a venture company, operates a corporate research institute and conducts research on AI and smart radar technologies, and holds bout 10 patents. In addition, our company is conducting joint research and projects with leading domestic companies and universities based on technology, and has signed MOUs with 15 companies from 13 countries to prepare for overseas service expansion.
Vision
Dream Guide Company focuses its efforts on popularization of future oriented projects that realize values of human, information, and sharing economy.
Business
Dream Guide Company manages the safety of students through the IoT student safety management system "School Check", and provides customized information anagement systems to kindergartens and schools. In addition, we are preparing to switch the current system to a smart radar sensor based In-cabin monitoring system that can be pplied to all vehicles such as passenger cars, vans, school buses, and logistics vehicles. In-cabin monitoring system is a convenient and safe service that measures the driver's heart rate in real time to manage safe driving and to detect occupant situations without any other device.