Apple acquires AR start-up Mira after unveiling first AR headset, Vision Pro
Apple has acquired Mira, an augmented reality (AR) start-up, after launching its Vision Pro headset, the company's first foray into AR
According to the Verge, the American tech multinational has acquired the Los Angeles-based AR start-up Mira whose clients include Nintendo World and the US military. While Apple has confirmed the deal, the company has not revealed how Mira will fit into its AR strategy going forward. Although the acquisition comes just after Apple unveiled its Vision Pro headset which the company is calling a "spatial computer that seamlessly blends digital content with the physical world."
Augmented reality hardware and software
Before getting snapped up by Apple, Mira, founded by entrepreneur Ben Taft in 2016 and based in Los Angeles, was making the AR headsets it originally marketed as lightweight introductions to AR with an emphasis on consumer apps.
The company later shifted its focus to industrial clients, including Universal Studios for the Mario Kart ride at its theme parks in Japan and Universal Studios in Los Angeles. Using Mira headsets, theme park visitors can see virtual characters and themes from the game as they progress through the ride, enhancing their experience with AR.
Another big Mira contract was with the US military, including an agreement with the US Air Force for military pilots at Travis Air Force Base to use the start-up's Prism Pro headset for displaying heads-up equipment instructions and a $702,351 agreement with the Navy.
Based on these contracts and the firm's positive outlook for building further displays and software to create AR apps, games and experiences, Mira's investors, who include Blue Bear Capital, Happiness Ventures, and Sequoia, put some $17 million into the start-up prior to the Apple acquisition.
According to the company website: "Mira builds the most scalable augmented reality hardware + software solutions in the market- enabling frontline workforces with communication tools and information when they need it most."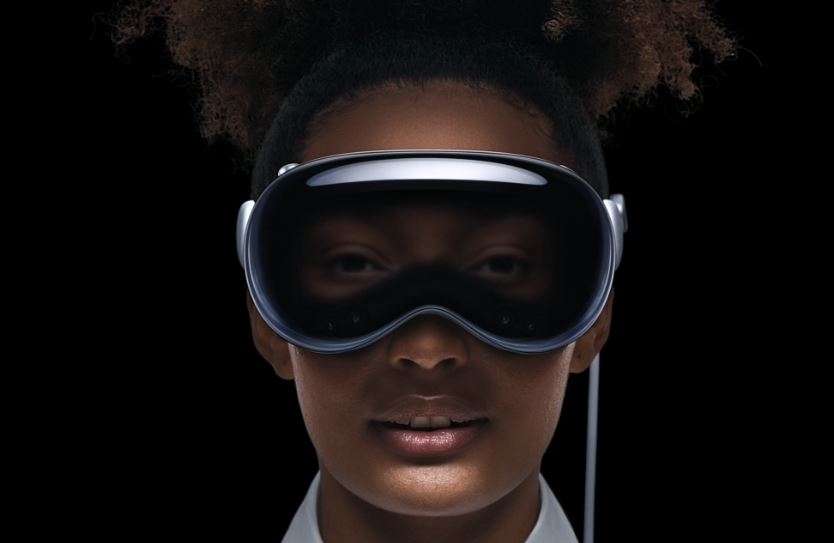 Vision Pro AR Headset │ Credit: AppleApple's AR inroads
News of the acquisition comes hot on the heels of Apple's unveiling of its Vision Pro headset, the company's first foray into AR. "Today marks the beginning of a new era for computing," says Tim Cook, Apple's CEO. The Mira purchase has led to speculation about how much of a part the tech from the acquired start-up will play in the Apple's new AR era.
The company is presenting the Vision Pro, which is built on the foundation of macOS, iOS, and iPadOS, as the most advanced personal electronics device ever in the form of a wearable computer that allows users to stay present and connected to others while they are submersed in a virtual world.
"Through a tight integration of hardware and software, we designed a standalone spatial computer in a compact wearable form factor that is the most advanced personal electronics device ever," said Mike Rockwell, Apple's vice president of the Technology Development Group.
Apple's new headset computer introduces a fully three-dimensional user interface controlled by the user's eyes, hands, and voice and features visionOS, the world's first spatial operating system. Moreover, the Vision Pro features an ultra-high-resolution display system that packs 23 million pixels across two displays, and custom Apple silicon in a unique dual-chip design.
The Vision Pro can be used for displaying apps; as a personal movie theatre with a screen that feels 100 feet wide thanks to its two ultra-high-resolution displays and an advanced Spatial Audio system; as an immersive gaming device; to capture and relive favourite memories with Apple's three-dimensional camera, and as a spatial support for FaceTime.
Beyond the projected ship date of the headset set for early next year, it remains to be seen what Apple's AR future will hold and how the new acquisition will fit into it.
For more Computing & Gaming news, click here.