HONOR commits to making foldables mainstream at IFA 2023
In an exclusive interview with IFA International, today's IFA opening keynote speaker George Zhao, CEO of HONOR, reveals the company's vision for the future
HONOR is "doubling down" on foldable smartphones which it plans to send into the mainstream with innovations such as its new HONOR Magic V2.
George Zhao spoke to IFA International about the company's latest foldable smartphone introduced at IFA, outlining how the brand hopes to provide a new era of innovation, and transform the way we communicate and express ourselves through technology. We asked him to provide some exclusive insights for our readers...
HONOR's presence at IFA 2023 is eagerly anticipated. What announcements can visitors expect from HONOR at this year's show?
At IFA 2023, we are announcing our commitment to making foldables mainstream. This commitment is underpinned by our focus on human-centric smartphone innovations such as the HONOR Magic V2, the world's thinnest and lightest book-style foldable smartphone. Visitors can get a taste of the zero-compromise, revolutionary foldable experience at our booth in hall 6.2. In demonstrating our vision for future lifestyles, we are also unveiling more exciting achievements. We'll have more to say at the keynote, so stay tuned.
Can you tell us how HONOR intends to provide a new era of innovation?
We anticipate seeing the most disruptive innovations in the foldable space, so we are doubling down on this category. The HONOR Magic V2 perfectly exemplifies our vision. Our next-generation foldable combines excellent portability, battery life, and durability to provide a premium user experience that is superior to what slate smartphones can give while offering the option of a larger internal screen for those who want a more immersive experience. It will be a catalyst for foldables to go mainstream and herald a new era of innovation.
How do you envision foldable smartphones transforming not just the way we communicate but also the way we express ourselves through technology?
Consumers today want smartphones that feature larger displays to keep up with their appetite for content, to the point that traditional slate smartphones can no longer satisfy consumer demand without significant compromises in portability. Foldables are the solution to this "user pain point". On the other hand, consumers are also seeking new ways for technology to be integrated into their lives. We've been exploring how technology impacts the way people live their lives, and at this IFA Opening Keynote, we will deliver our answer.
Consumers today want smartphones that feature larger displays to keep up with their appetite for content

How does HONOR work to design products that are not only functional but that consumers can really identify with?
While quality and functionality are key, we believe consumers are becoming more sensitive to the impacts of their shopping decisions, embracing values such as inclusivity, sustainability, and transparency. As a leading technology company, we have the responsibility to take these factors into consideration and work towards a better future by embracing more responsible operations, products, manufacturing, and partners.
How does HONOR manage to consistently push the boundaries of innovation while maintaining a focus on user experience and functionality?
With our human-centric focus, innovation comes naturally to us. For example, when we were designing the HONOR Magic V2, we set out to create a total evolution, not an iteration. We approached every challenge from a fresh angle, free from the limits imposed by established knowledge to surpass consumer expectations. In trying to achieve the desired thinness, we had to completely overhaul the design multiple times, each time experimenting with new materials and manufacturing processes, before finally arriving at where we are today. It is our relentless focus to deliver the best experiences to consumers that drives us to continuously push the envelope.
What do you think is the main priority for consumers today? How does HONOR take this into account when designing products?
As a human-centric brand, HONOR is committed to creating premium, purpose-driven technology that offers solutions to real-world problems in order to enhance day-to-day life. Our human-centric mindset also changes the way we approach product design. Instead of accepting trade-offs, we deliver the best experiences with zero compromises. When it comes to smartphones, we are focused on the camera, display, battery life, performance, and privacy and security features.
Why is IFA an important event for HONOR? What are your main goals at IFA this year?
IFA is the perfect platform to show our consumers and partners that HONOR is steadfast in our commitment to bring foldables mainstream. We're also showcasing the HONOR Magic V2 for the first time outside of mainland China. The revolutionary experience it offers will surpass any expectations one may have for smartphones, and visitors can experience it firsthand at our booth. As a major international tech trade show, IFA is also a fantastic opportunity for us to unveil our latest achievements. Look forward to our keynote announcement to learn more about it.
Unfold Tomorrow
HONOR is gracing the main stage with an exclusive keynote speech by CEO George Zhao in hall 21 at 10:00 a.m. today. The company believes it is time for foldable smartphones to step into the limelight, using technology to empower and reshape future life experiences. With this concept, Mr Zhao will discuss the continuing trends that are set by technology and how they influence every aspect of our lives. His speech, titled "Unfold Tomorrow", explores in particular the rise of the emerging foldable technology and the impact on creativity, as well as what this might mean for the future of consumers' lifestyles.
HONOR Magic V2
HONOR recently announced its next-generation flagship foldable smartphone, the HONOR Magic V2 in China. Engineered to spur mainstream adoption, the device claims to be the thinnest and lightest book-style foldable smartphone to date, aiming to redefine industry benchmarks with significant improvements across form factor, battery, display, and user experience. And it is on display at IFA 2023 where attendees can try the device for themselves. Weighing just 231g and measuring 9.9mm in thickness when folded, the HONOR Magic V2 is designed to push the boundaries of innovation for foldable devices.
Honor's Keynote: "Unfold Tomorrow"
1st September 2023
10:00-10:45 a.m.
Main Stage, Hall 21b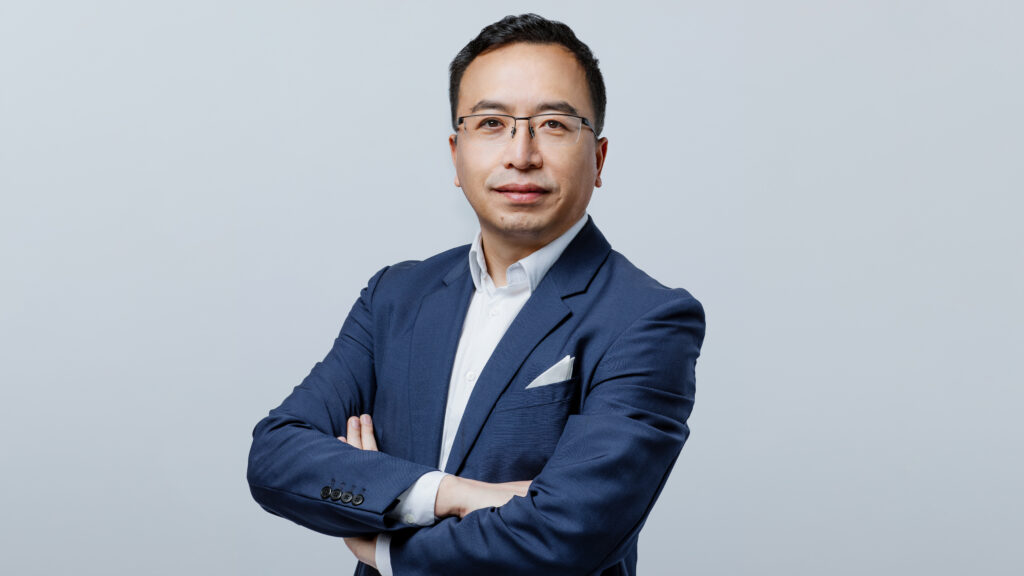 HONOR CEO George Zhao