IFA 2023: See where society is going next
Oliver Merlin is the Managing Director of IFA Management, and this is his first year organising IFA Berlin. Merlin is struck by the powerful historical relevance of the show, its magic that spans generations, and, of course, that it is "the world's most important show for the business of consumer technology and home appliances"
Ahead of the 99th year of IFA, we spoke with Oliver Merlin in an exclusive interview about his experience and what we can expect to see at the show this year.
This is your first year as IFA Berlin's Managing Director. How does it feel to be at the helm of such an important show?
It's both a privilege and a responsibility. IFA is not just a gigantic and complex show, it also has massive historical relevance. My job, then, isn't just to make sure that everything runs smoothly (a mammoth task in itself), but also to ensure that IFA lives up to its storied past.
This uniqueness is shown by its clientele: both technology professionals and the general public. No other trade show in the world has quite the mix of IFA, and it's something I'm keenly aware of.
Whenever I speak with Berliners or Germans, I'm always blown away by how much IFA means to them. This is a show that has been part of their childhood, a place they've gone since they were young to see where society is going next. This means the onus is on us to provide people this sense of wonder and joy, to live up to these memories, and to help them make new ones.
Alongside this, IFA is also the world's most important show for the business of consumer technology and home appliances. This is where sellers, buyers, manufacturers, retailers, and more come to do serious, vital work.
IFA isn't just an event — it's a community, and we have to respect and nurture that.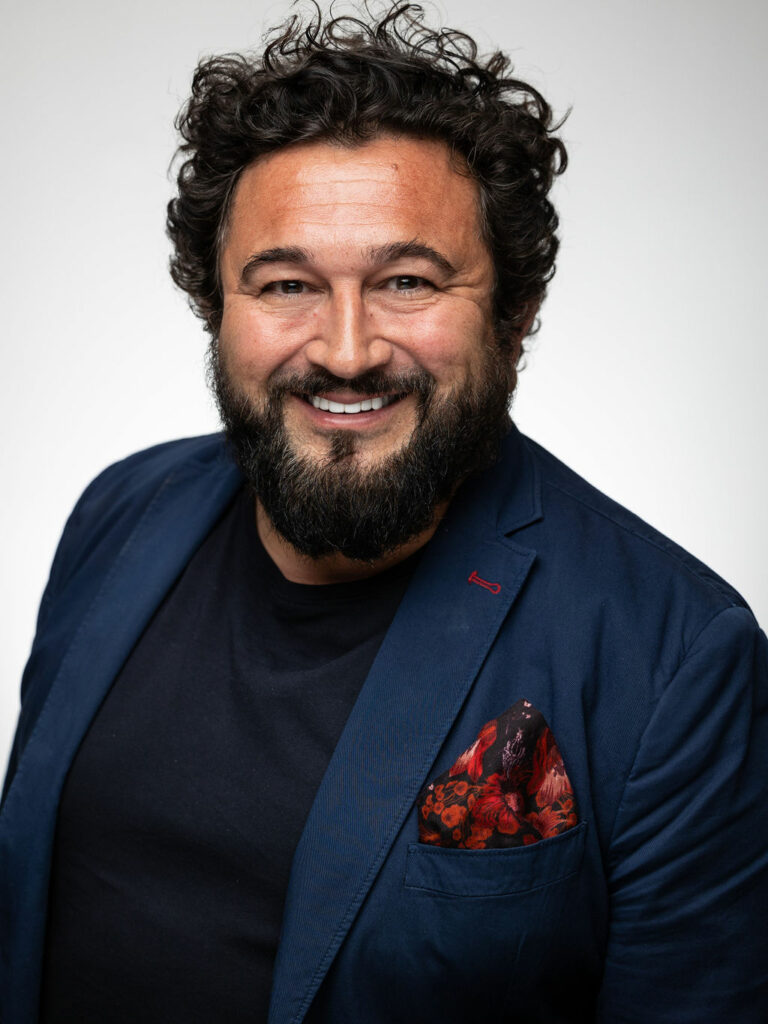 What are some of the key ingredients to pulling off a global event like IFA 2023?
The first and most important aspect is people. Pulling off an event the size of IFA isn't something that a few people can do alone, it's a deeply collaborative process requiring tight-knit teams working together across a series of timezones.
IFA provides a platform, but that platform can't be standing still, it needs to evolve and improve each and every year. Thankfully, this has been the case.
In 2023, we have 2,059 clients from 48 different countries attending, meaning our entire show sold out weeks beforehand. Alongside this, we'll have 180,000 visitors hailing from another 144 countries.
IFA isn't just an event — it's a community, and we have to respect and nurture that.
This is also the first year IFA is including a dedicated Sustainability Village. Can you tell us a bit about this initiative and what trade visitors can expect to look forward to?
The Sustainability Village is all about having a centralised location to talk about one of the biggest issues impacting our world: sustainability.
This area is split into an array of different sectors, and has a wealth of content and activities. For example, our stages will host over 40 speakers from companies such as Miele, Decarbonize, Treedom, Fairphone and Cisco, all of them discussing what sustainability means, and how people and businesses can adapt to this new future.
Alongside this, we have a range of amazing exhibitors in the Sustainability Village, such as Allterco, Fairphone, Miele and the Fair Cobalt Alliance.
IFA Next will be "bigger and better" than ever this year, showcasing the next generation of startups. What are some of the highlights retailers should mark on their agenda?
We have an incredible amount of content and exciting events at IFA Next, our flagship startup event. We'll see over 400 startups (up from 127 last year) from across the globe sharing the next big thing in text.
Alongside this, we have an IFA Next stage that will not only include speakers like YouTuber Kwebbelkop and Fairphone, but also host pitch battles. There's also a Startup Safari taking place, which are guided tours taking place twice-a-day, which is an easy way for visitors to get a glimpse at all the small companies doing amazing things.
The Investors Lounge — run in partnership with Funded House — will help connect founders with knowledgeable investors, of which there will be over 200 attending.
Fundamentally, startups are the future — and IFA is the place to find them.
Of course it's difficult to choose given the impressive programme this year, but what will some of the show's highlights be?
There are too many to mention! But I think there are two highlights we haven't spoken about yet.
The first is the Leaders Summit. Here, we have a full two day programme of talks and panels from some of the most exciting and innovative thinkers in the world of tech and beyond.
Another highlight is the House of Robots. This is a brand new immersive experience that involves displays from four of the leading Robotics providers from across the globe. The House of Robotics will give visitors the chance to experience, interact, and learn about a range of different robots. It's going to be incredibly exciting.
Looking to the future: Mend & Repair
As part of the Sustainability Village, IFA is including a Mend & Repair Workshop, running from 10:00 a.m. to 6:00 p.m. on Saturday 2nd of September and Sunday 3rd of September. Oliver Merlin emphasised that the IFA team was very excited about this initiative that "lets people bring in their broken gadgets to get them repaired for free. Yep, completely for free."
He underlined that IFA is working with "a passionate and amazing" team of volunteers from the Repair Café in Zehlendorf, Berlin to help "breathe life into small household electronic items that our attendees bring along."
This initiative is important in the context of IFA's Sustainability Village, and IFA Management is hoping that it will demonstrate to people "that most household items can be repaired and we, as a society, must move away from merely buying something new when an old thing breaks."
The Mend & Repair Shop reflects changing ideas around sustainability and innovation in the industry as a whole. Oliver Merlin defined the goal of the initiative as "not to just fix things, but rewrite the narrative of waste. And IFA is proud to be raising awareness of these important issues."
Sustainability Village
Mend & Repair Workshop @ the Sustainability Village - Hall 2.2
10:00 a.m. - 6:00 p.m., 2nd and 3rd September 2023
Photo: Oliver Merlin, the Managing Director of IFA Management