Samsung Food: the new culinary experience by Samsung
Samsung Electronics took to the stage at IFA 2023 to introduce Samsung Food, an innovative platform that harnesses the power of Artificial Intelligence (AI) to offer personalised recipes and dietary advice.
Available in eight languages and spanning 104 countries, Samsung Food promises a comprehensive culinary experience with access to over 160,000 recipes.
The platform serves as a personal assistant, guiding users in discovering new dishes, crafting customised menus, and even remotely controlling their cooking appliances. Users can also share their favourite recipes on social media, making it an ideal platform for food enthusiasts.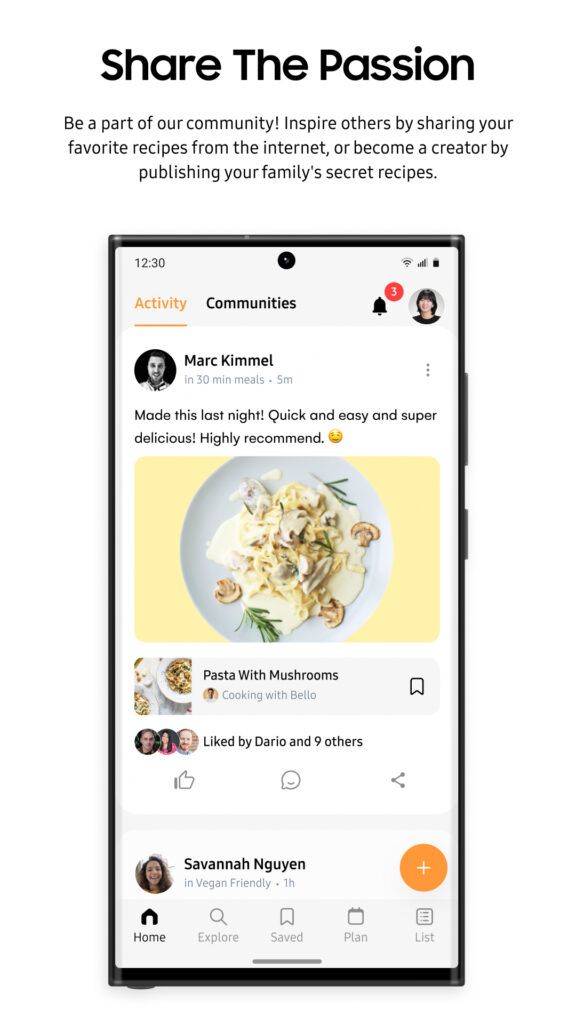 Credit: Samsung
Using Whisk's power for tailored recommendations and smart integration
The platform draws from the vast database of Whisk, a smart food application acquired by Samsung in 2019. Using the Food AI technology, Samsung Food recommends dishes based on user preferences and seasonal availability. Users can access the service via the Bespoke Family Hub refrigerator, with the app suggesting recipes based on the food items available inside.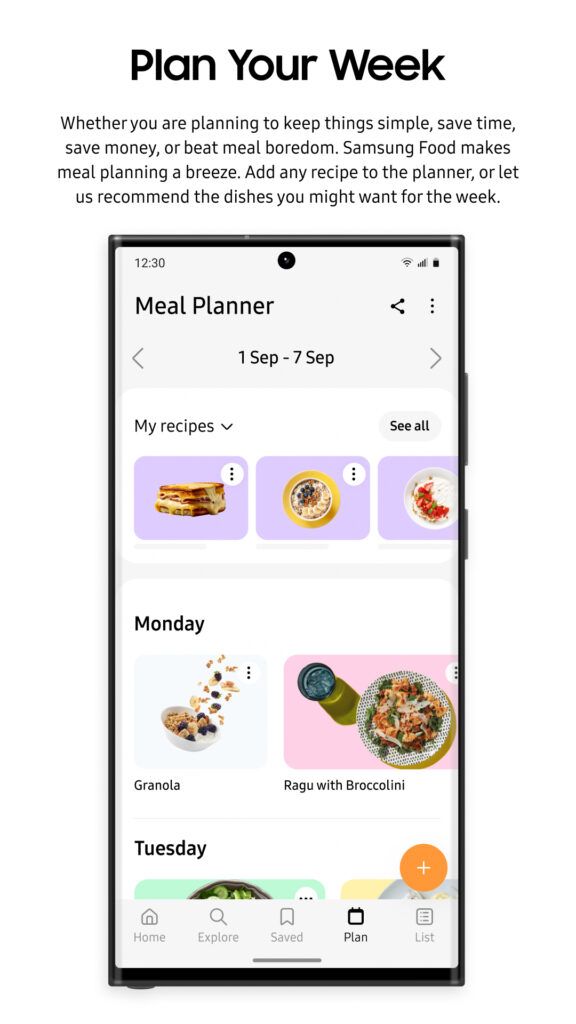 Credit: Samsung
Integrating health metrics in Samsung food
Samsung has ambitious plans for the evolution of Samsung Food. By the end of the year, an integration with Samsung Health is anticipated, enabling users to receive dietary suggestions aligned with their health metrics such as BMI, body composition, and calorie intake. This will support users in achieving their health goals and maintaining a balanced diet. Looking further ahead to 2024, the introduction of Vision AI technology will empower Samsung Food to identify and analyse photographed foods and meals, providing nutritional information. By recognising foods, the app can suggest optimal recipes, save them to the user's collection, and even add the necessary ingredients to a shopping list, all in just a few clicks.
For more news, click here