Top computing and gaming innovations at IFA 2023
A roundup of some of the biggest computing and gaming innovations presented at IFA 2023
At IFA there is never a shortage of tech novelties and breakthroughs. This year's edition of the show at Messe Berlin, its 99th year, was no exception and exhibitors in the computing and gaming category showcased a large spectrum of innovations ranging from state-of-the-art handheld gaming PCs to portable monitors.
Lenovo: Cutting-edge computing and gaming equipment
The PC giant Lenovo unveiled several computing and gaming novelties at this year's show including its first foray into handheld gaming devices with the new Legion Go.
Powered by an AMD Ryzen Z1 Extreme processor and boasting 16GB of RAM and up to 1TB of storage space, the Lenovo Legion Go's most impressive feature is its huge 8.8-inch Quad HD+ display with a 16:10 aspect ratio and a 165Hz refresh rate.
Detachable controllers allow users to play their favourite games without having to hold the entire system, making the Legion Go ideal for portable gaming. In addition, the right side controller comes with a special stand so that it can be used as a mouse.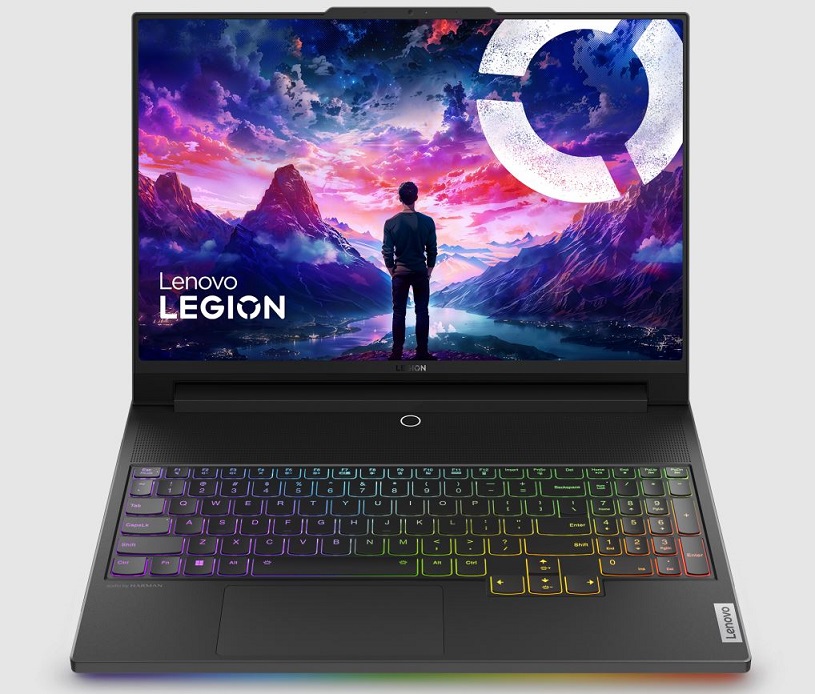 Credit: Lenovo
To accompany the Legion Go, Lenovo also launched Legion Glasses, a Legion-branded version of its ThinkVision smart Glasses T1 featuring a micro-OLED display that gives gamers 920x1090 resolution.
In addition, Lenovo presented its latest high-end gaming laptop: the Legion 9i, the first 16-inch gaming laptop in the Lenovo Legion's ecosystem and according to the brand the first to boast a self-contained liquid-cooling system. The new cooling system enables extreme gaming sessions and gives the Legion 9i the ability to run over the GPU VRAM to manage heat, turning on when the GPU hits 84°C to automatically cool the GPU back down.
The Lenovo Legion 9i packs the power of a13th Gen Intel Core i9-13980HX processor, up to NVIDIAGeForce RTX 4090 Laptop GPU, and either 64GB Overclocked 5600Mhz Dual Channel DDR5 RAM, or a 32GB Overclocked 6400Mhz DDR5 Dual Channel RAM.
MSI: Flagship partnership and enterprise security
Since gamers are always looking for a combination of speed and performance, Taiwan-headquartered maker of computer and gaming equipment, Micro-Star International (MSI), has created a special edition gaming laptop in partnership with Mercedes-AMG, the Stealth 16 Mercedes-AMG Motorsport.
The new laptop not only sports official Mercedes-AMG branding, the machine also packs high-performance features such as a 13th-Gen Intel Core i9 processor, an RTX 4060 or 4070 laptop GPU, up to 64GB DDR5 RAM, and two M.2 NVMe PCIe 4.0 SSD slots.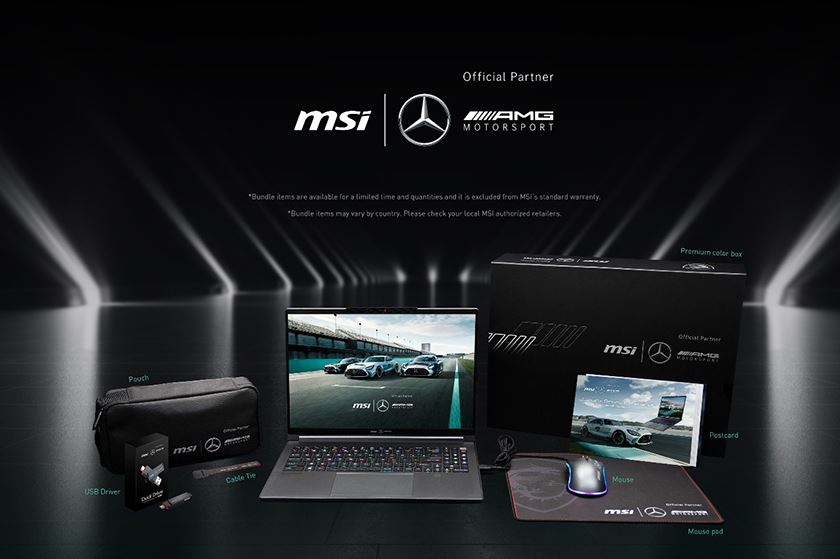 Credit: MSI
Additionally, at IFA MSI announced a novel laptop focused on the security of businesses: its new MSI Commercial 14 H. Based on users' needs, the laptop can be customised to include near-field communication (NFC) as well as smart card readers.
Tecno: Beyond phones
Chinese mobile maker Tecno has branched out into computing and gaming equipment and at this year's edition of IFA presented its concept model mini-PC, the MegaMini Watercooled Mini PC. The brand claims that the new PC is the world's first water-cooled gaming mini PC.
The Tecno MegaMini comes in both Intel and AMD versions with the Intel version featuring a13th-gen i9 13900H processor and a GeForce RTX 4050 graphics card, and the AMD version boasting a 7000 Series Ryzen R7-7840HS processor and an AMD 7600MXT graphics card.
Verbatim: Portable monitors
Data storage products and computer consumables expert Verbatim showcased its portable monitor series at this year's show. Allowing users to enhance their productivity on the go or enjoy multimedia entertainment anywhere, the brand's portable monitors seamlessly extend the display capabilities of PCs, laptops, tablets, or phones. The full HD touchscreen monitors offer an additional screen through a single USB-C connection.
For more Computing and Gaming news, click here.