The 4G LTE Cellular Dual-Lens Solar Powered Outdoor PTZ Security Camera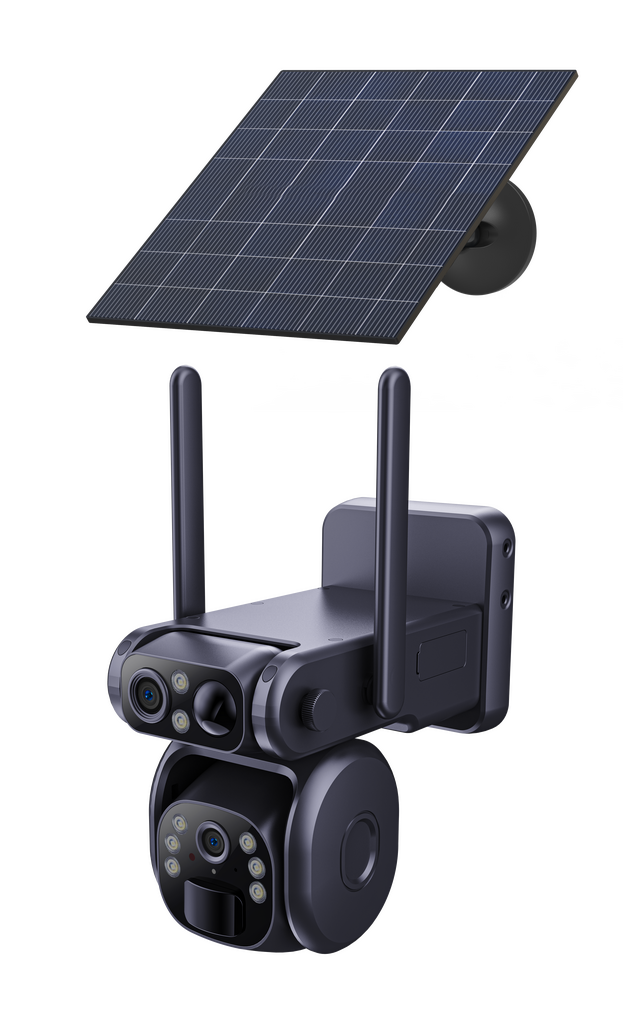 1. Powered by a robust 15000mAh rechargeable battery and complemented by a 6W solar panel, our camera ensures continuous operation, eliminating concerns about power outages. Experience true peace of mind with this cutting-edge device.
2. With its PTZ functionality, enjoy an expansive 360-degree view coverage, allowing you to monitor every angle of your property effortlessly. The innovative dual lens system offers hybrid zoom capabilities, providing clear and detailed images even from a distance.
3. Stay ahead of potential threats with smart detection and real-time alerts. Our camera's intelligent technology identifies motion and triggers instant notifications to your mobile device, enabling swift responses to any situation.
4. In areas without Wi-Fi, our 4G LTE cellular connection ensures uninterrupted monitoring, granting you remote access to live feeds and recordings anytime, anywhere.
5. Witness exceptional clarity even in low-light conditions with Color Night Vision, and enable auto-tracking to automatically follow moving objects, capturing every crucial moment with precision.
6. Empower your security strategy with our 4G LTE Cellular Dual-Lens Solar Powered Outdoor PTZ Security Camera. Embrace reliability, flexibility, and cutting-edge features to safeguard what matters most.
Take the first step towards enhanced security. Contact us today to learn more about how our advanced camera can elevate your protection measures. Secure your surroundings with confidence.