4K smart auto-projector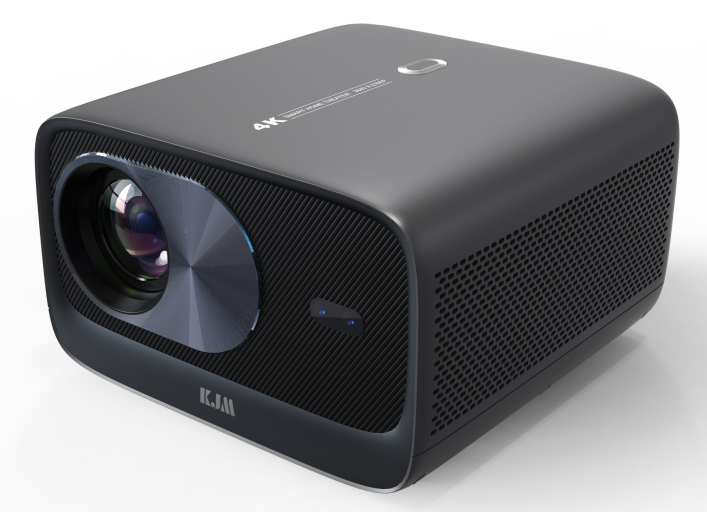 *native 4K resolution & 500 ANSI- Ultra HD Projector without Blurry Edge,Color Gamut Up to 80% NTSC
*Self-created active purifying optical engine,
The new technology engine can reduce 90% loss of light source , and make the sound noise 40% lower. Even Heat dissipation lifting up to 60%.
* Active purification dustproof design
725. The dust barrier of the air purifier is used to actively filter the dust particles in the air.
*Dual box high-power Speakers (2*15W) from JBL , Powerful HIFI Sounds under the KJM brand
a large sound cavity customized according to the projector's internal space by JBL, together with bass vibration
*Compatible both 4P&±50° Keystone digital correction by remote and automatic correction , Zoom 50%- Ideal Outdoor Movie Projector] *Precision motorized focus
adjustment via remote and Compatible automatic focus
*this smart projector can easily expand various entertainment audio-visual scene. Whether watching movies/playing games at home, or outdoors for gatherings/ camping etc., you can instantly have a comfortable experience.