5G-500mw Gateway Sub 6G with mmWave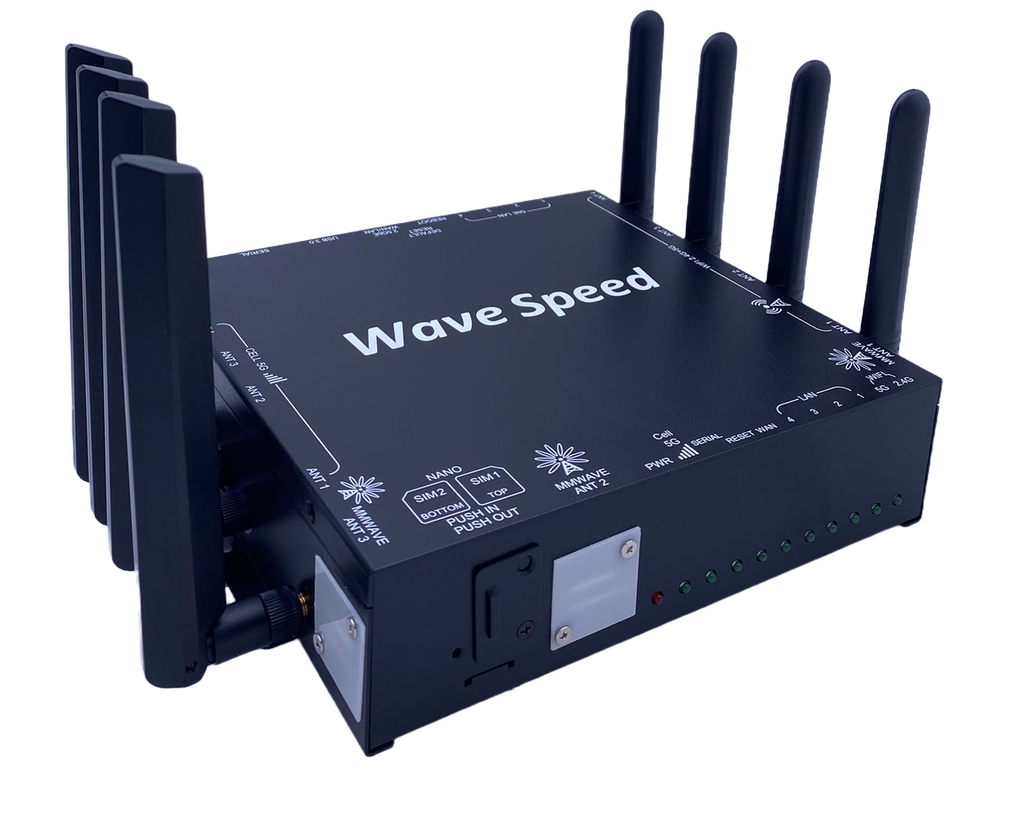 Adopting Qualcomm mmWave antenna, which is vast bandwidth, high capacity and much less delay, it allows higher transmission rate. These advantages are very useful in the fields of IIoT, Smart Manufacturing and Cloud computing.
Up to 4.14Gbps from sub 6G
Up to 7.7Gps from 5G mmWave
Up to 600Mbps from LTE
Up to 2Gbps from 802.11ax/ac/b/g/n 4T4R
Up to 1Gbps from LAN.
Up to 2.5bps from WAN.