Audio Devices、Gaming Peripherals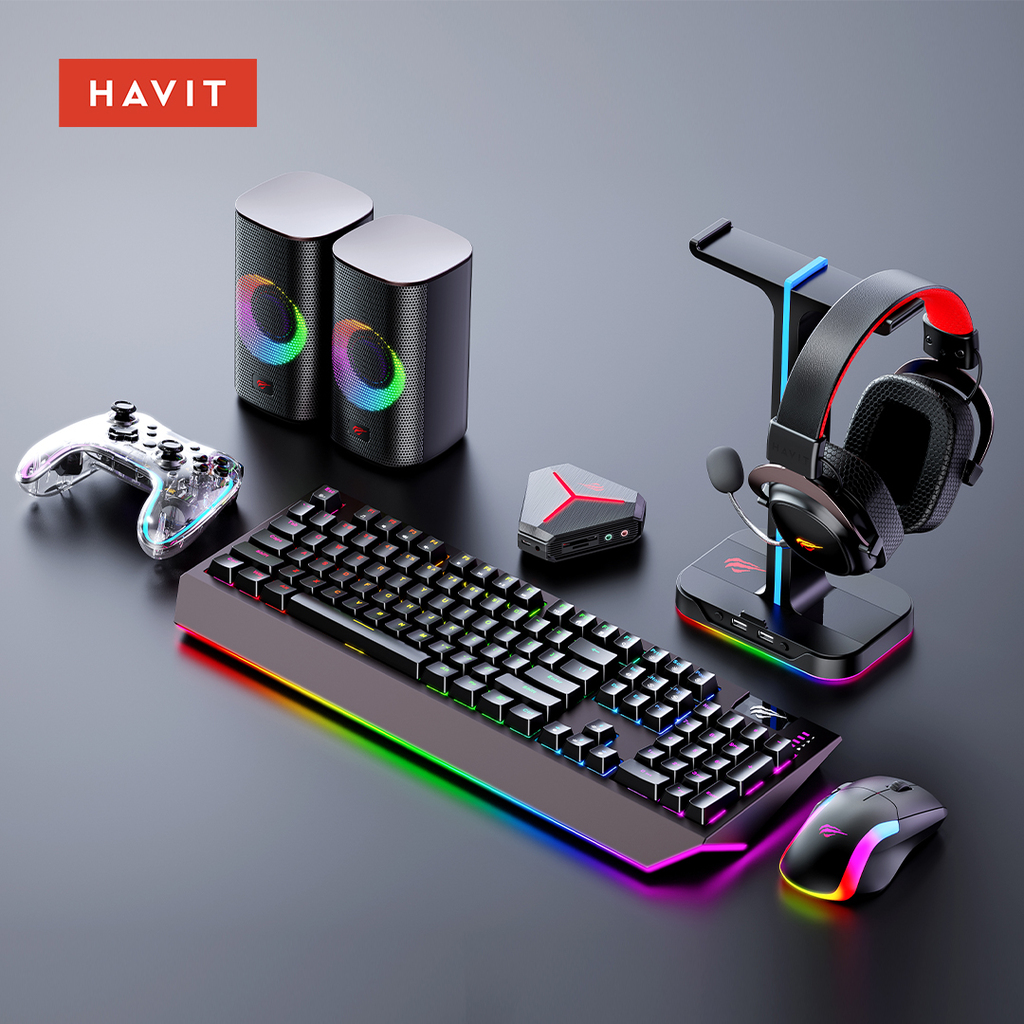 HAVIT is a leading company specializing in high-quality audio equipment, gaming peripherals, and mobile accessories. With a focus on innovation and superior performance, HAVIT is dedicated to providing the best possible experience for its customers.
The audio devices from HAVIT boast a range of products designed to deliver an immersive audio experience. From headphones, earbuds, and speakers to soundbars, HAVIT audio devices are engineered to present high-quality sound with music detail. With noise cancellation and stereo sound, HAVIT audio devices are suitable for music lovers, gamers, and anyone who wants to enjoy superior audio quality.
For gamers, HAVIT offers a range of gaming peripherals designed to enhance the gaming experience. With gaming mice, keyboards, and headphones, HAVIT gaming peripherals are designed to provide precision and accuracy, allowing gamers to perform at their best. With customizable RGB lighting and macro programming, HAVIT gaming peripherals are suitable for gamers who want to personalize their setup.