EcoSavers® ShowerHead LED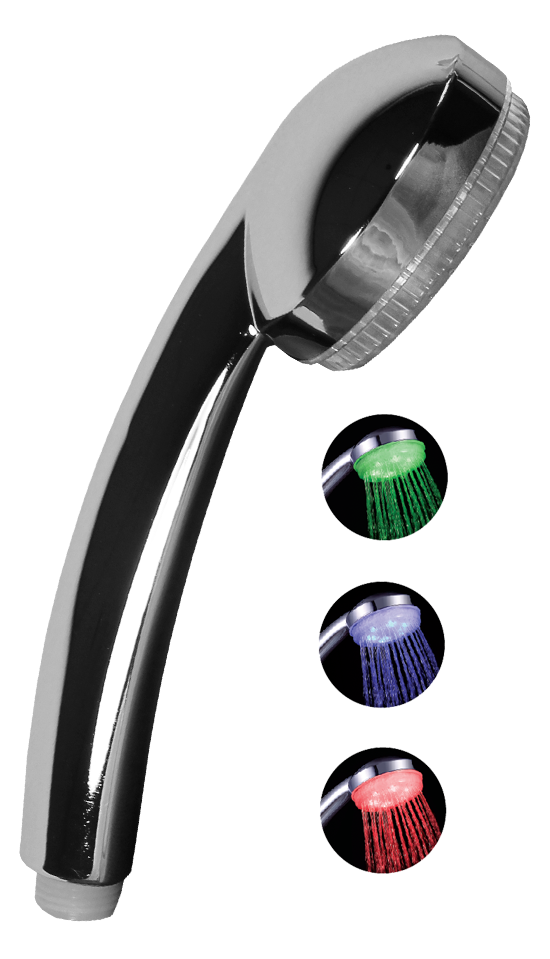 Another clever product in the EcoSavers® programm, the Showerhead LED.
This product helps you to reduce your showering time by showing colors:
• 0 – 4 minutes green color
• 4 – 8 minutes blue color
• 8 – 12 minutes red color
• > 12 minutes red flashing
Just connect the showerhead with your showerhose. No batteries or power source needed, as the power is provide by waterpressure using an internal power generating turbine.
Automaticall starts when you open the faucet and automatically stops again when you close the faucet.
EcoSavers® makes energy saving easy !