GP Ultra+ Alkaline - 200% More Power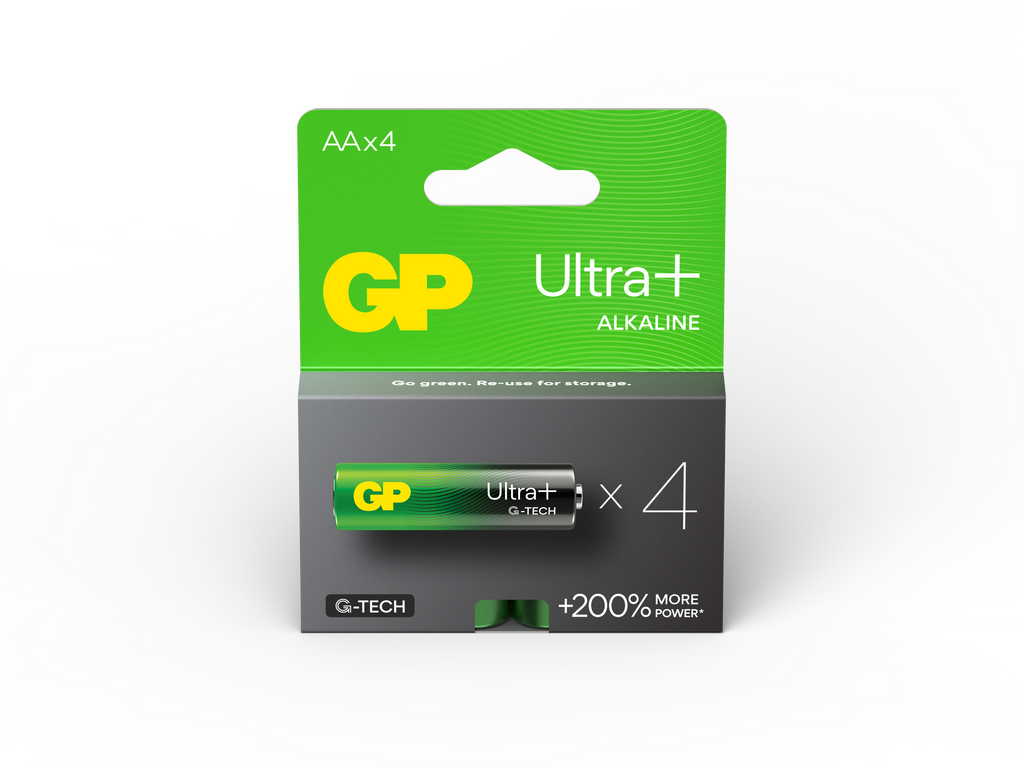 This new and improved Ultra+ AA Alkaline battery unleashes up to 200% more power*, driven by G-TECH.
G-TECH harnesses 4 powerful breakthroughs, from the inside out, to achieve a real power boost.
1. High-density Zinc S powder: Provides fast, robust power generation.
2. Multi-ring core with high-purity graphite: Enhances electrical conductivity and provides longer lasting power.
3. Streamlined Inner Design: Increases reaction area for greater power transmission.
4. Patented Leakage Prevention: Prevents battery leakage and effectively locks
in power, to protect your devices.
This Ultra+ AA Alkaline battery is a great choice for all your high energy-consuming appliances, such as: Game Console, High-speed Motor Toys, Home Medical Devices, Professional Flashlight, Smart Door Locks and more.
*up to 200% more power in high drain application vs IEC 60086-2 : 2021 MAD