Household Appliances SMAPP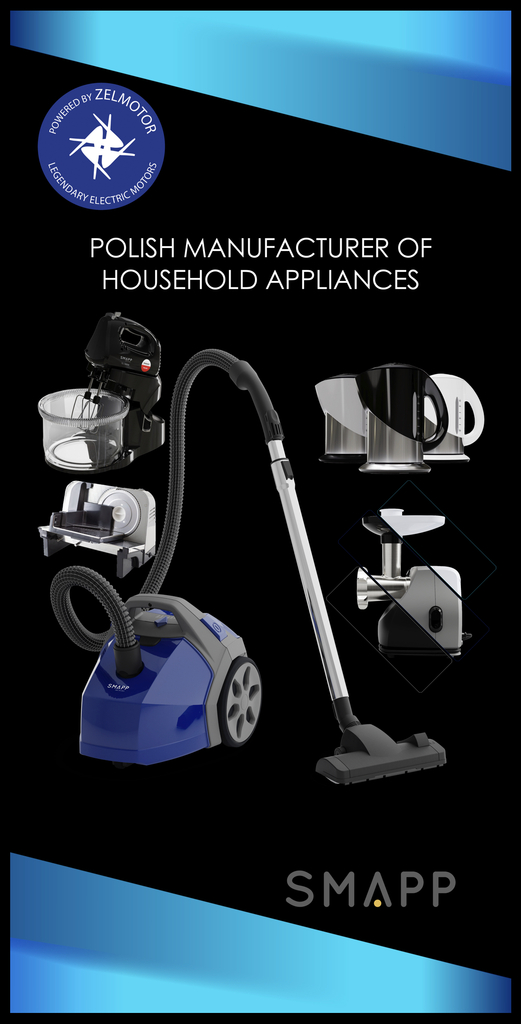 SMAPP - Household Appliances brand of Zelmotor sp. z o. o.
Made in Poland
Zelmotor sp. z o. o. with its registered office in Rzeszów is a well-known manufacturer of household appliances, electric motors and suction units for household appliances and devices from the gardening industry. The Polish factory, a team of engineers, laboratories, research facilities and, of course, production lines are our great assets. We present our customers with household appliances for the kitchen and home of the modern SMAPP smart APPLIANCES line. It is Polish production, solid quality and efficient service care.