Indoor and outdoor powerful Planchas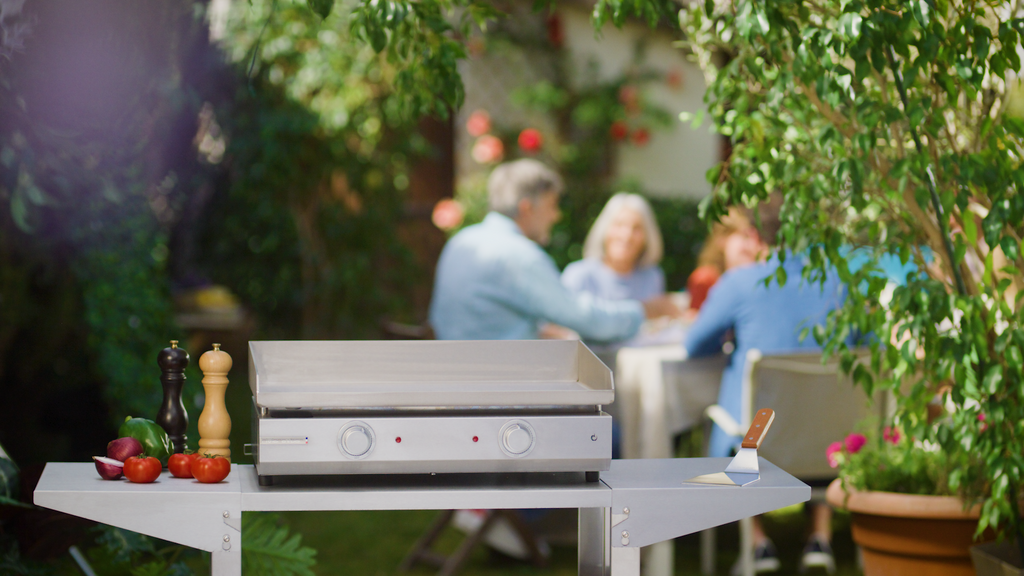 User-friendly and design, our planchas/grills satisfy gourmet cravings and aim for a healthy, tasty and easy to use cooking!
Thanks to their adjustable thermostats, every dish is precisely and harmoniously cooked. Seasonal vegetables, meat, fish, sea food are well cooked. And lovers of thick pieces of meat will be enthusiastic about the models with the Power Zone booster specially designed for this purpose!
Manufactured from quality materials, the Riviera-et-Bar planchas/grills are the promise of tasty durability. Aware of the importance of local manufacturing, for the environmental, social and economic impact as well as for the superior French quality of the materials and know-how, Riviera-et-Bar started to develop and manufacture high-end planchas in France. Since 2021, about ten appliances "Made in France" were added to the expertise of the brand.