Laura Ashley 3.5L Slow Cooker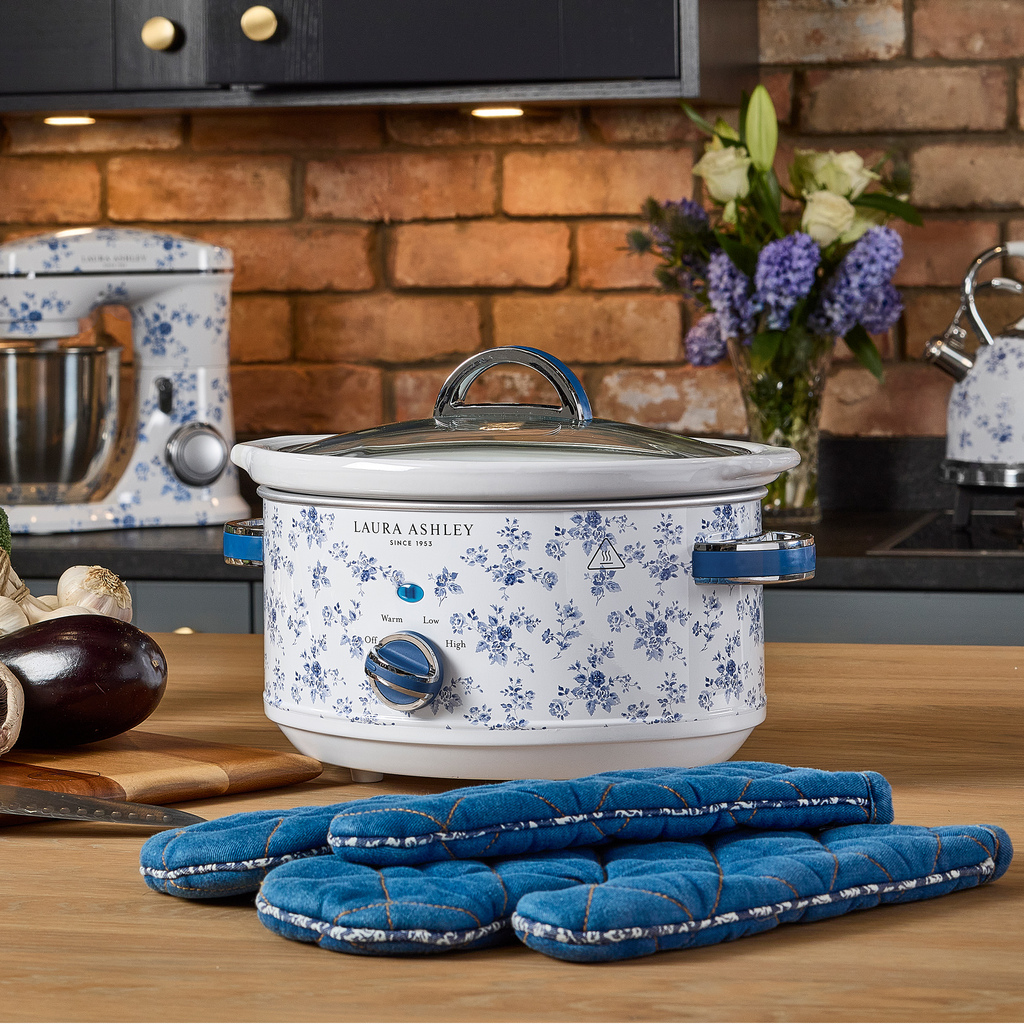 Make cooking a stress-free experience with the VQ Laura Ashley stainless steel slow cooker. It has a generous 3.5-litre capacity, perfect for making family stews, soups, and casseroles.
Use the 3-heat settings, including a keep warm function, and you will always have a delicious dinner ready when needed. The tempered glass lid traps the moisture and flavour of your dish, also allowing you to watch the cooking process.
The removable pot also makes for easy cleaning, as it is safe to put in the dishwasher. Plus, non-slip feet keep your device firmly in place. Each slow cooker also features the stunning Laura Ashley China Rose designer hand-applied print to beautifully style your home and kitchen.