MeacoDry Arete® One 10L Dehumidifier / Air Purifier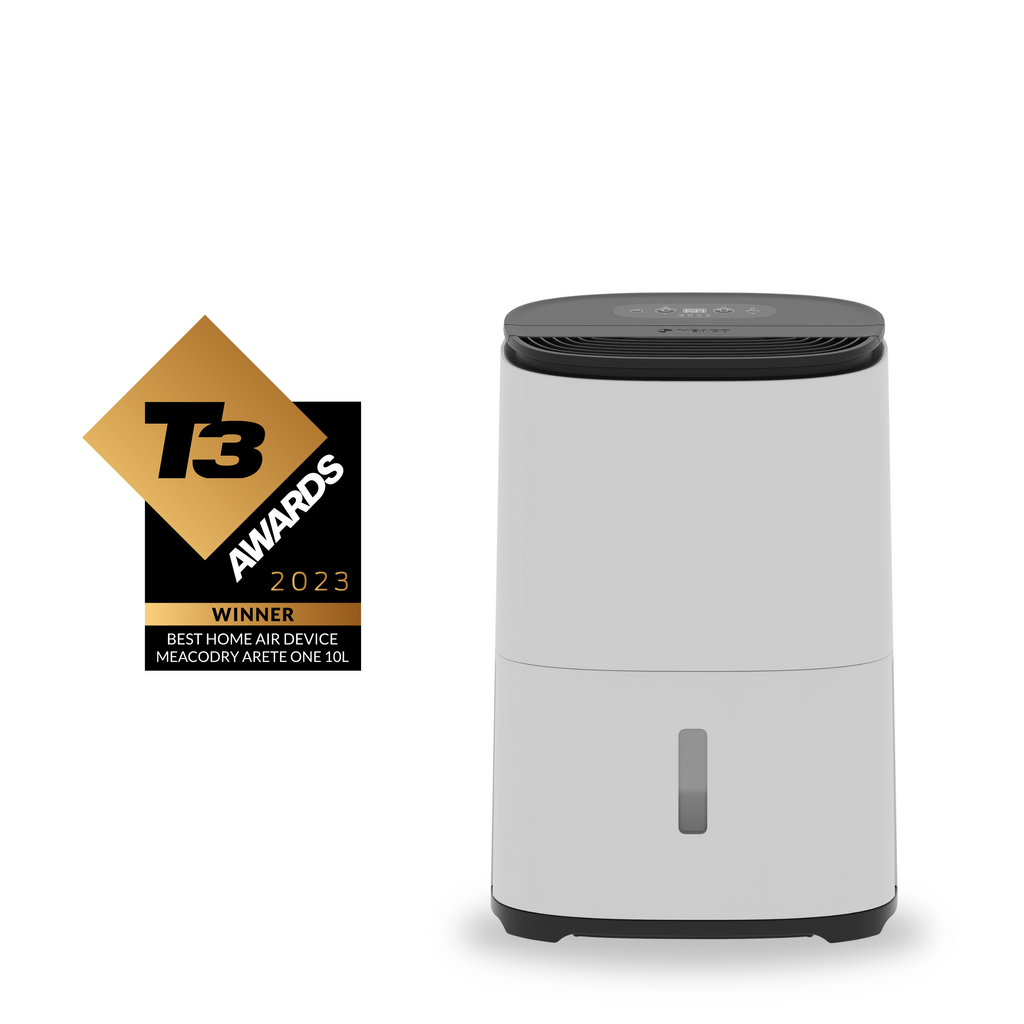 Brand new for 2022. Since launching in 2021, our Arete® One 20L and Arete® One 25L models have been a major hit with customers and reviewers alike. Winning Which? Best Buy awards and a Quiet Mark award, Arete® is proving that when you listen to your customers, everything turns out right. Quieter than ever, designed to fit beautifully into your home and with simple controls and a built-in air purifier, Arete® is a market leader in every way, saving you money straight away.
Now, we've added two smaller units to the Arete® collection. These are perfect for dealing with damp, mould and condensation issues in flats, studio apartments, small houses or cottages, single rooms and offices or studies. Extracting more water from your environment which uses less electricity, Arete® works quickly and quietly, with simple-to-use controls and a tank that's designed to be emptied from both sides – so it doesn't matter whether you're left or right handed, or where the unit is placed*.
Perfect for damp, mould or condensation areas - suited for apartments, flats, smaller properties and single rooms.