MYHIXEL Cream 50ml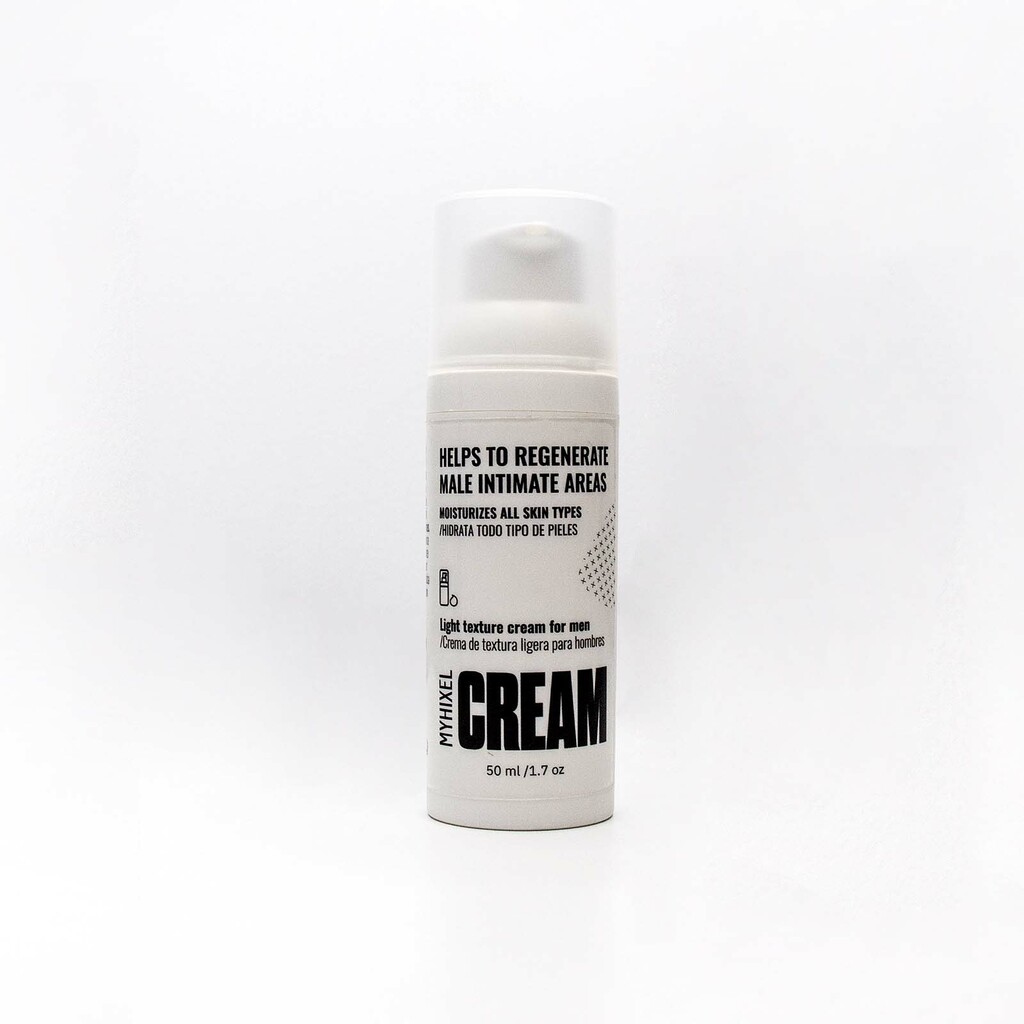 This male intimate care cream is a product specifically developed for men's intimate area. It contains active ingredients such as Aloe vera, snail secretion, and hyaluronic acid, which provide a range of benefits to the skin.
This cream has a light texture and is easy to apply, quickly absorbed into the skin, and recommended for use as a preventive measure against itching or dryness of the skin of the penis or testicles.
Its aloe vera juice has a moisturizing and soothing effect, helping in skin regeneration and preventing aging.
The snail secretion component is rich in proteins, B-group vitamins, allantoin, alpha-hydroxy acids, and mucopolysaccharides, which help cell proliferation and regeneration of the skin.
The hyaluronic acid (high molecular weight) helps maintain the skin surface hydrated.
Enjoy our intimate cream's fresh and smooth sensation.