Nous L1T Tasmota Smart Light Switch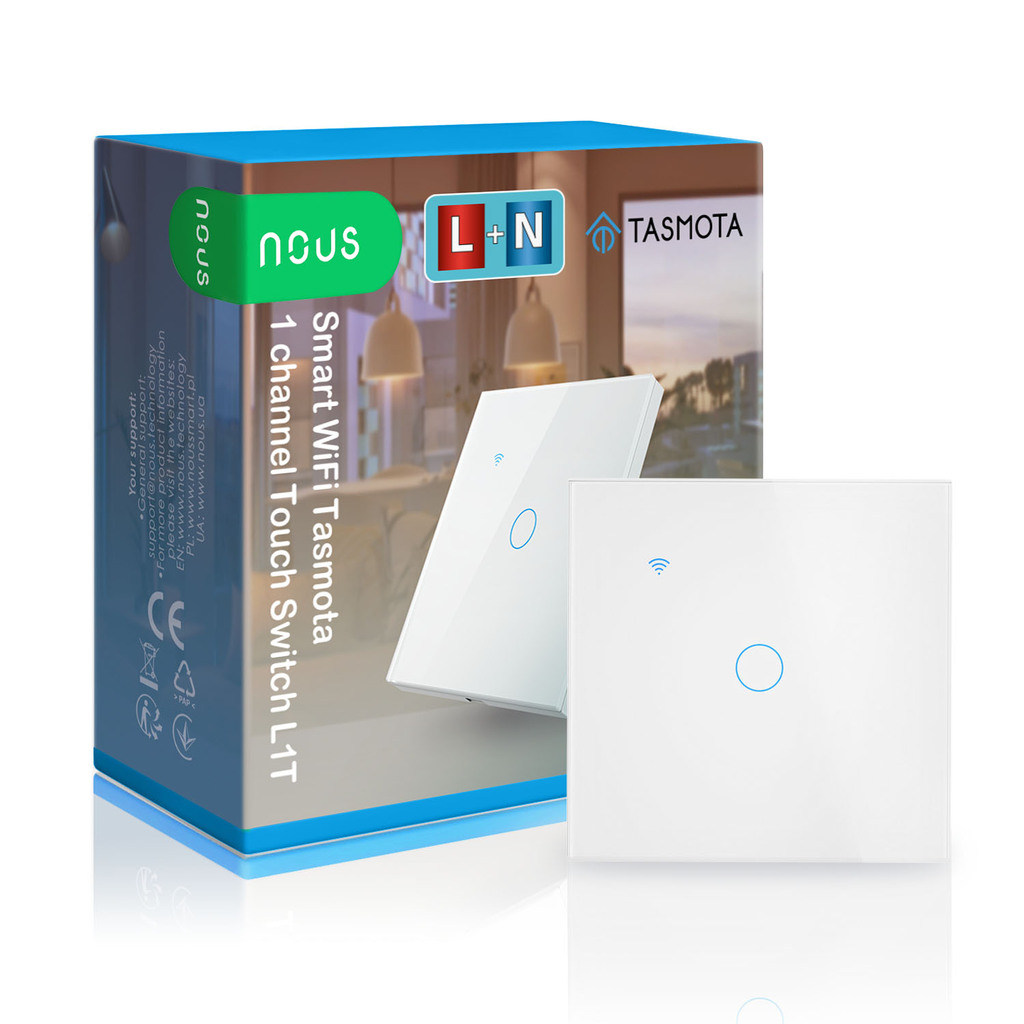 The Nous L1T is a 1 channel/1 gang switch that can control one light source, such as a bulb or a lamp. It can be mounted in the wall like a regular switch and it has a touch-sensitive surface that lets you turn on and off the light with a simple tap.
The Nous Smart Light Switches are suitable for any room in your house, whether it's the bathroom, the bedroom, or the living room. They works with 220V or 240V electrical systems and it can handle up to 600w load on each channel. It has a sleek and modern design that blends in with any decor. It also has an LED indicator that shows the status of the switch and the light.