PaperTexture Film; Privacy filter; Anti-glare Film; Oleophobic film; Anti-reflective film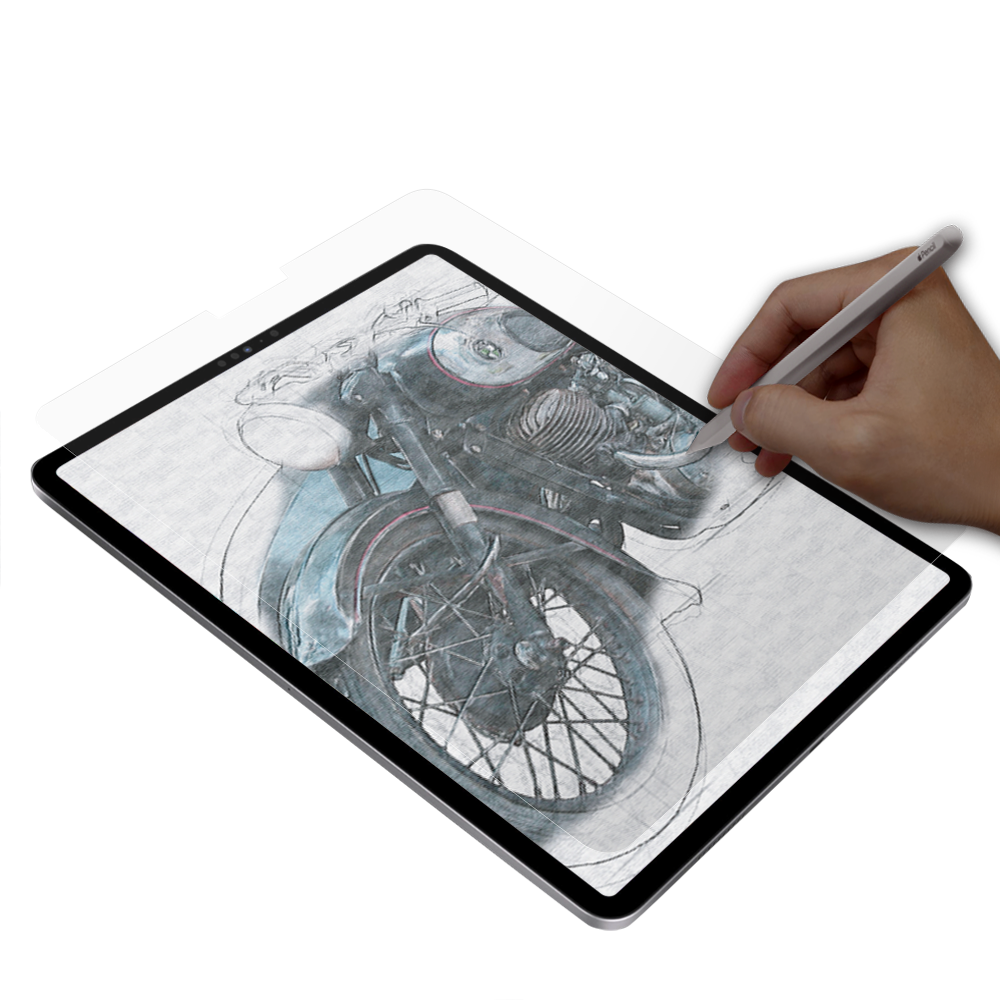 SO CLOSE TO REAL PAPER – The most similar texture to paper. Due to the paper friction, APPLE Pencil tip may slightly wear off with heavy handwriting pressure.
ANTI-GLARE – Helps Reduce Glare and Diffuse Light with Matte Finish. Improves viewing in challenging indoor light conditions, having no dazzling and no reading problems outdoor or under strong sunlight. Offers a comfortable visual experience. The resolution of the screen may normally be lower for some due to its matte finish.
ANTI-GLARE2 – Helps Keep Higher Resolution than AG, Reduce Glare, and Diffuse Light with Matte Finish. AG2 provides you with fewer sparkles but less matte than AG on the AMOLED screen, which is a normal trade-off.
ANTI-REFLECTIVE – High Definition Transparency Film that Ensures Maximum Resolution and Reduces Glare, and Diffuse Light with Crystal Clear Surface. Improves visibility in a dark environment, decreases dazzling and reading problems under strong sunlight, which offers a better visual experience.
OLEOPHOBIC – Excellent Oil-Resistant Coating with High Durability. Creates an oil-and-water-resistant surface. Prevents greasy fingerprint smudges and protects the screen from dirt, dust, and liquid residue effectively.