PAWBBY Self-Cleaning Cat Litter Box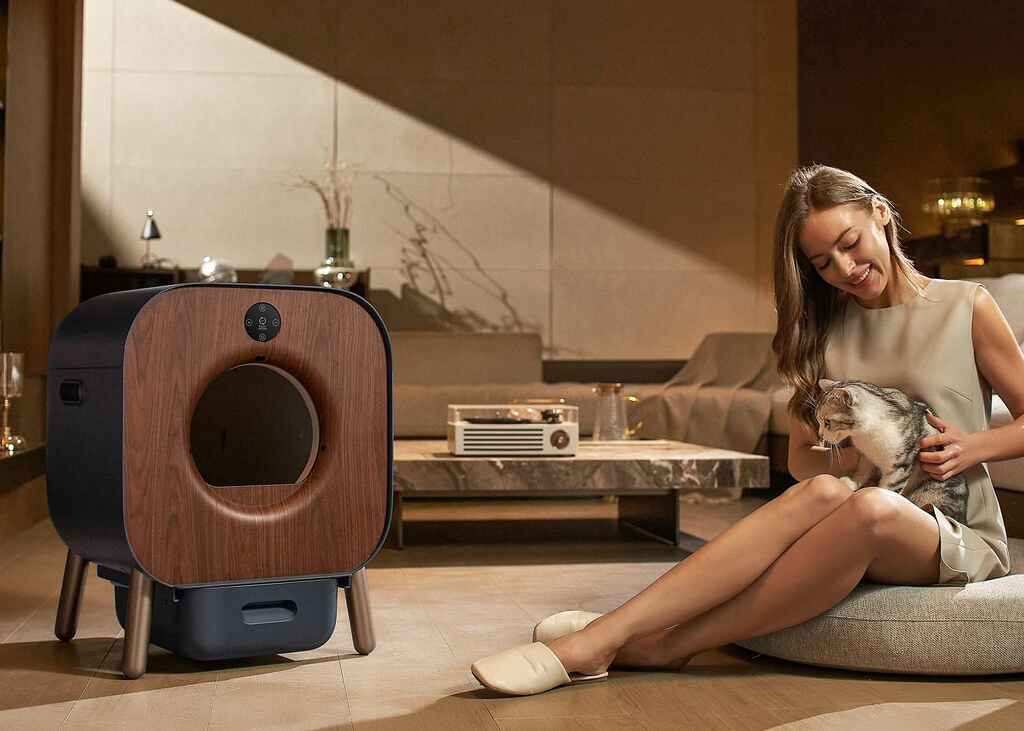 Introducing the most stylish and functional cat litter box you've ever seen – the world's first smart cat litter box, certified by TUV Rheinland for Pet-Safe Certification.
* Pet-Safe Certification: Our litter box is equipped with high-precision weighing sensors and stops working when your cat gets within 30cm, ensuring your pet's safety. Suitable for cats weighing between 3.3 to 17.6lbs.
* Scoop-Free Cleaning: Say goodbye to scooping litter and free up your hands, allowing you to spend more quality time with your beloved pet.
* Smart App Monitoring: Keep track of your cat's health and litter box status with our convenient Smart App. It tracks your cat's weight and the litter box's working status, ensuring you stay informed.
* Long-lasting Performance: Ideal for long trips, our litter box can support a single cat for up to 14 days based on test data.
* Natural Odor-Eliminating Technology: Say goodbye to traditional smelly litter boxes. Our automatic litter box uses a safe and natural deodorizing solution from Japan, keeping your home fresh and the air clean.
* Versatile with Cat Litters: Our litter box supports 99% clumping cat litters, including Tofu, Plant, Bentonite, Mixed, and Ore options.
* OLED Display Screen: Featuring a user-friendly interface with an OLED display screen for easy and convenient operation.
* Easy to Clean: Cleaning the litter box is a breeze, ensuring a hassle-free experience.
* Multi-Cats Friendly: With a large capacity volume of up to 55L, our litter box is suitable for multi-cat households.
* Stylish Home Decor: The combination of deep blue and wood grain design ensures our litter box complements any home decor style, combining beauty with practicality.
Upgrade your pet's litter box experience today and enjoy a cleaner, safer, and more enjoyable environment for you and your furry friend.