Qoltec Hybrid Solar Inverter Off-Grid 10KVA | 5,5kW | 100A | 48V | MPPT | Sinus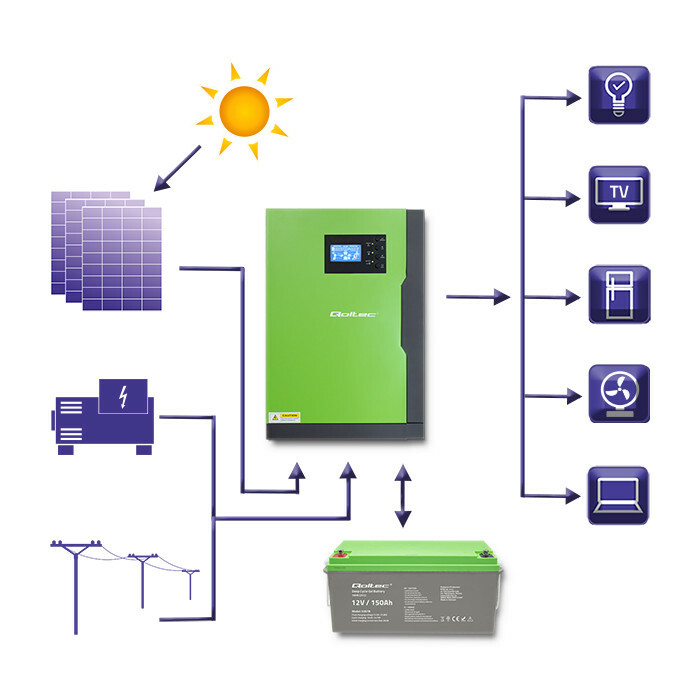 The off-grid hybrid inverter converts the energy created by PV modules into energy needed to power electrical appliances. It works as a solar charger and battery charger. Equipped with a multifunctional LCD display that records operating data allowing continuous monitoring and management of the entire system. The inverter operates in off-grid mode.
It has a built-in 100A MPPT charge controller. Possibility to connect an additional wi-fi module. Does not support BMS.