Qoltec Laminator LMR-0327 | A4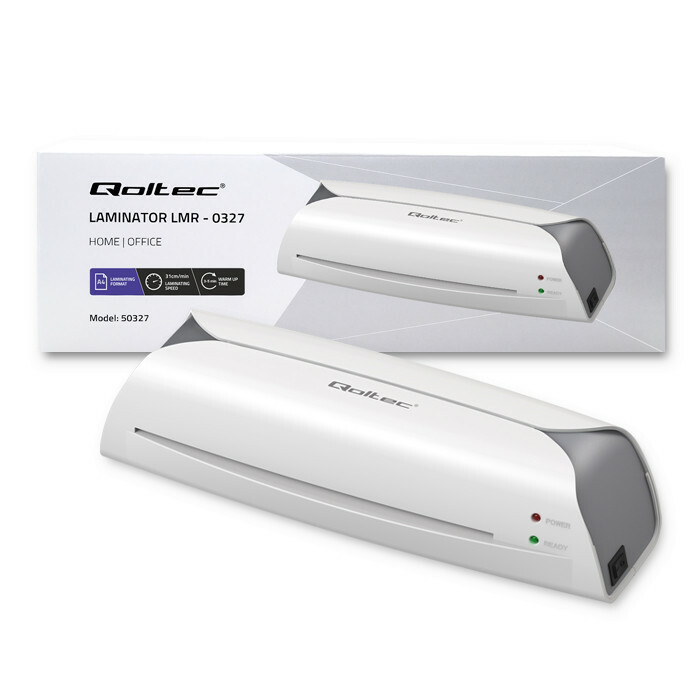 The Qoltec laminator will allow you to maintain the quality of important documents in a quick and easy way. The laminating pouch will give them an aesthetic appearance and protect them against external factors. The device is ready to use after 3-5 minutes of heating. It has a built-in LED diode.
Laminating speed - 310 mm/min.