Qoltec Portable Power Bank Monolith | 550W | 500Wh| 2xUSB | LCD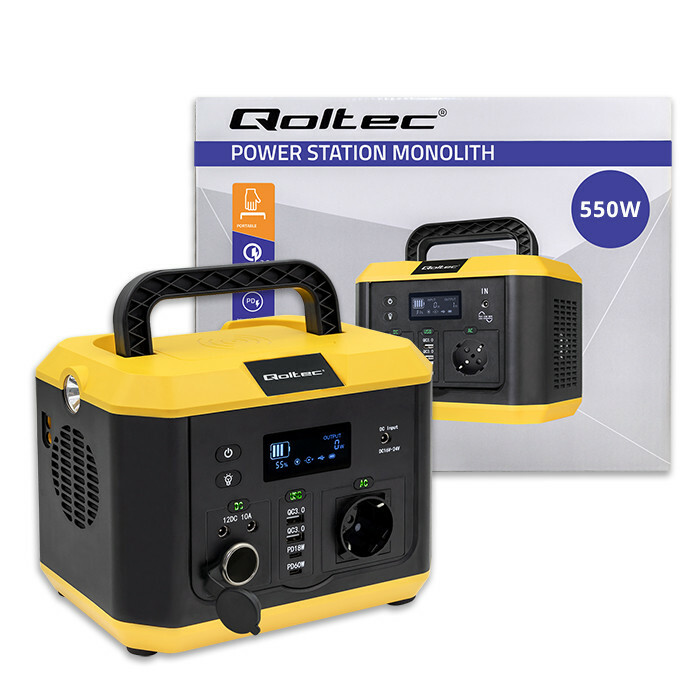 Portable power bank with a built-in lithium-ion battery with a total capacity of 139200mAh and an input socket for connecting a solar panel. It is a multi-functional mobile power supply with high output power, guarantees access to a power source, without access to the power grid.
It has a flashlight with SOS mode. It will be perfect if you need power in emergency situations as well as for field work and travel.