Revolve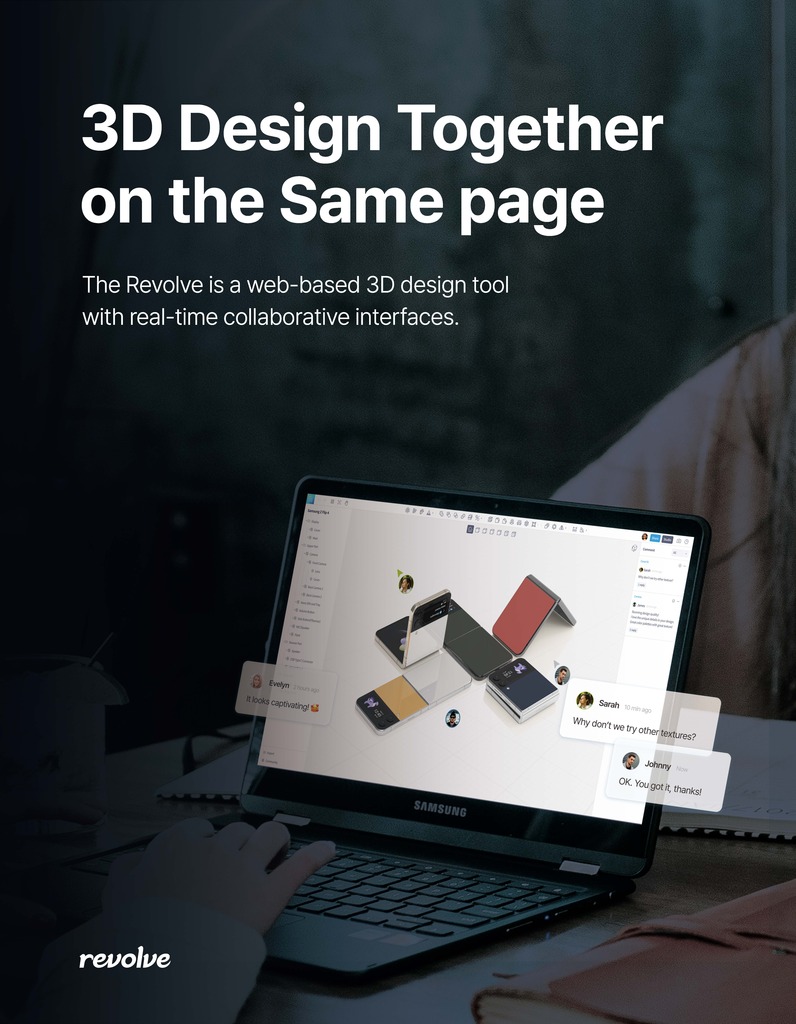 3D Design together on the same page
- Web based 3D design tool with real-time collaborative interface.
Shere what you design, Share what you see
- Highly performant 3D design.
- Web-based 3D viewer with support for all 3D formats.
Revolve is super easy to create professional designs.
-The entire team can be 3D designer, including product managers and engineers
Templates for absolutely anything
- Thousands of professional templates for product design, game design, graphic design. Just select 3D templates and customize it to something more personal.