Shortcut Key Keyboard Cap for Macbook Series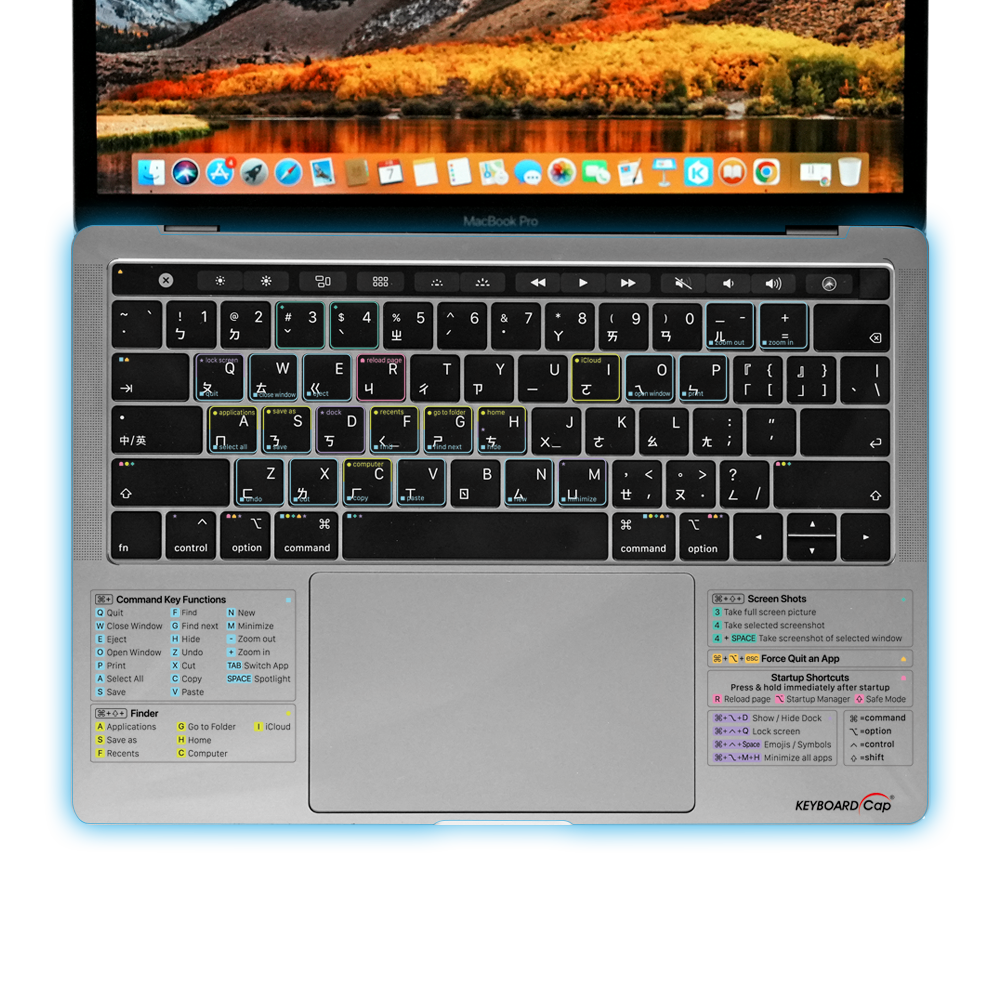 Control Covers for Keyboards, Laptops, Touchscreens, and more
Patented glue-free structure, secure & convenient fit.
Elastic straps allow easy installation / replacement.
Full coverage of all keys, touch controls, and sensors.
Flat, flexible, and stretchy for perfect compatibility.
Waterproof for easy cleaning or disinfection.
For home / office, medical, dental, manufacturing, food service, and more.
Custom sizing and printing available.