Smart Wireless Doorbell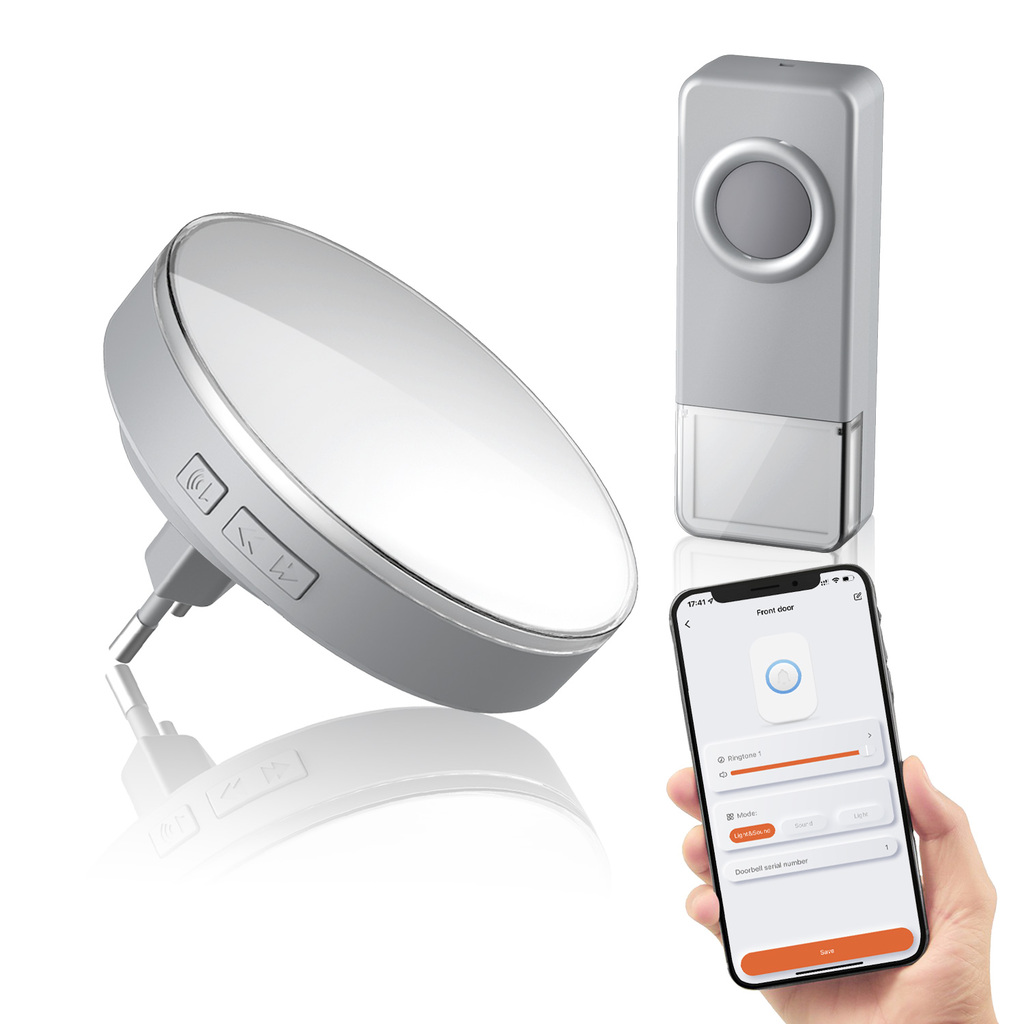 Receive App or Alexa/Google Assistant notifications instantly when someone rings your doorbell, so you can always stay connected with your visitors and deliveries even when you are not home.
Choose from 3 alert modes-light & sound, sound only, light only, and easily switch between them from the App.
Use the built-in nightlight to illuminate your doorway as scheduled, or simply ask Alexa or Google Assistant to turn it on and off by voice.
Set different colors and ringtones for each doorbell push button or transmitter, so you can quickly identify which one was triggered.
Connect more sensors to the system, and create a home security alarm or alert kit that suits your needs.