TRITONA AI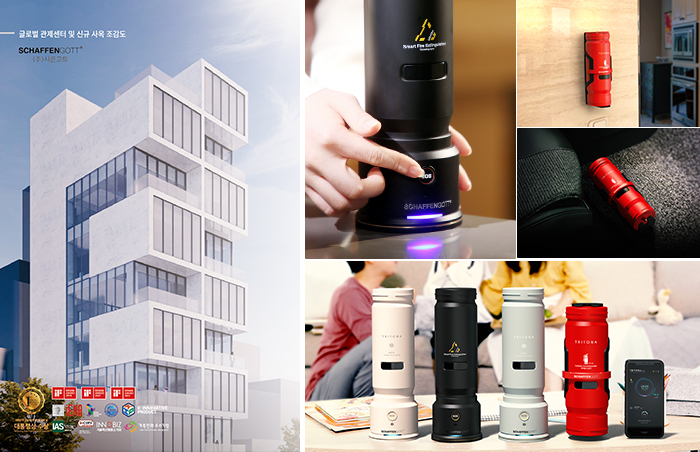 Our Smart Home (City) AI-powered disaster safety appliance integrates fire and security functions, including real-time monitoring, emergency calls, fire detection, extinguishment, and smoke emission. It communicates with the cloud for real-time information exchange with other products and control centers, offering precise and cost-effective solutions compared to traditional fire fighting and security systems. Equipped with advanced sensors and AI algorithms, it efficiently responds to emergencies such as fire and crime. This product is widely supplied to major government agencies.
Our throw-type fire extinguisher provides a solution to the drawbacks of conventional powder fire extinguishers. It is equivalent to or more powerful than a 3.5kg powder fire extinguisher while overcoming issues such as powder hardening, complicated use, and heavy weight. It is designed to fit anywhere (homes, vehicles, aircraft and public facilities). It features a tempered glass shattering function and is even installed in Korean police and naval vessels. It has received prestigious awards, including the iF Design Award in Germany and the President's Commendation as well.
We have undertaken several projects to contribute to the SDGs, and one of these projects has been honored with the iF Social Impact Prize 2023.
Also, we launch new products every year on a regular basis. In fact, our latest product has also been honored with the CES 2023 Innovation Award.