Diversity Equity & Inclusion Programme
3 Sept, 10:00, Hall 21 b, Main Stage
Overview
The conversation around Diversity, Equity and Inclusion (DEI) is gathering pace and prominence. Women occupy 22% of all tech roles across European companies (McKinsey & Company) and the gender pay gap in the EU stands at 12.7 % in 2021 - only changing minimally over the last decade (European Commission). Ethnic representation and disability are also under-represented in the tech sector. This lack of diversity presents a challenge because it limits the spectrum of perspectives and experiences at the decision-making table, hindering innovation and ultimately leading to products and services that don't work for everyone.
At IFA 2023, we are firmly committed to increasing opportunities for everyone – this year a full comprehensive programme is focused on identifying what the actual challenges are behind the lack of diversity within the tech industry, and what initiatives companies, governments and individuals can take to progress the issue. We will have dedicated sessions and a Women in Tech breakfast, specifically targeted on increasing the visibility and progression of diversity in tech into leadership roles within the industry. This day will address the specific challenges, looking at the recruitment process, hybrid working and company culture.
Successful and extraordinary individuals will share their personal journeys and how they achieved their high-level roles. A key driver to increase the visibility of under-represented groups in tech is having notable role models and working together to actively open more opportunities through sharing best practices and approaches.
We are thrilled to feature exceptional trailblazers who will generously shed light on their personal journeys towards achieving reaching prominent positions. Their stories will serve as a beacon of inspiration, revealing the unique pathways they traversed to reach the pinnacles of success. Our mission to enhance the prominence of underrepresented groups in the tech industry is driven by our collective commitment to fostering inclusivity through the exchange of best practices and strategies. By curating an enlightening, inspiring, and empowering day, we aim to catalyse meaningful dialogue.
It's an opportunity to listen, network, and be inspired. We look forward to seeing you there!
Leaders Summit Programme
1-2 Sept, 10:00, Hall 21 b, Main Stage
Event theme
Electronics and appliances have become essential components of modern life. Smartphones, virtual assistants, robots, and IoT devices are examples of technology that enhance our productivity in countless ways. As the market continues to expand, inventors face a tougher challenge in bringing their solutions to fruition and making a mark in a fiercely competitive industry. Against the backdrop of the cost of living crisis, inflationary pressures and deglobalisation, the industry is also grappling with larger questions around the pace of innovation. Is the exponential curve of innovation beginning to slow down? Are companies producing only incremental improvements? How can businesses ensure profitability while also balancing innovation and sustainability?
Get ready to peer into the future with industry experts, investors, and visionaries as we explore the latest technologies and emerging markets ripe for disruption. Discover the strategic decisions business leaders need to make to navigate an era of uncertainty and volatility, all in one exciting event with top experts in the field.
About IFA Leaders Summit
Our exclusive main stage is where the most influential figures in the industry come together to explore the most critical and meaningful topics that are shaping electronics and appliances today. From technologists, innovators, and inventors to retail executives, thought leaders, and influencers, we bring together the best minds to discuss the latest developments in next-gen tech, the future of smart homes, IoT trends, AI-powered devices, robotics, cloud gaming, the changing face of retail, and much more. Stay ahead of the curve with exclusive insights from top experts in the industry.
Who should attend?
A must-attend for CEOs and C-suite executives, directors, heads and VPs of companies involved in the production, distribution and sale of consumer electronics and home appliances. We look forward to welcoming product and project managers, influencers and creative professionals, brand managers, sales and marketing professionals, buyers and distributors, investors and policymakers, media and industry analysts, academics, R&D professionals, non-profit, engineers and designers, technicians and installers.
Don't miss out on this exciting opportunity to gain exclusive insights into the latest industry trends, network with top experts, and build relationships with potential partners and suppliers.
IFA Next Programme
1-5 Sept, 10:50, Hub 27
Event theme
Expect fireworks from IFA Next in 2023. With Berlin and the rest of Europe hosting one of the world's most diverse and exciting startup ecosystems, we decided it was time to shine a proper light on it. We've partnered with TNW, an experienced organisation within the startup industry to help us connect and highlight the most exciting founders, investors, and corporate innovation labs at IFA Next.
So what will this look like? You can expect an expertly crafted programme featuring the hottest startups in Europe, a selection of demo days, pitching competitions, investor panels, and more. In other words, everything you could want, no matter where you sit in the startup ecosystem.
With over 500 startups joining in 2023, make sure you don't miss out on IFA Next.
Sustainability Programme
1-4 Sept, 14:00, Hall 2.2
Event theme
Sustainability is at the forefront of consumer, business and government priorities as we're all united in a collective responsibility to care for the planet's health for future generations. The global tech industry has come under intense scrutiny for its considerable impact on the planet, accounting for 2-3% of the world's CO2 emissions, according to UN data. But as an industry that champions innovation, creativity and rapid pace, there is no better sector primed to provide solutions and demonstrate tangible results.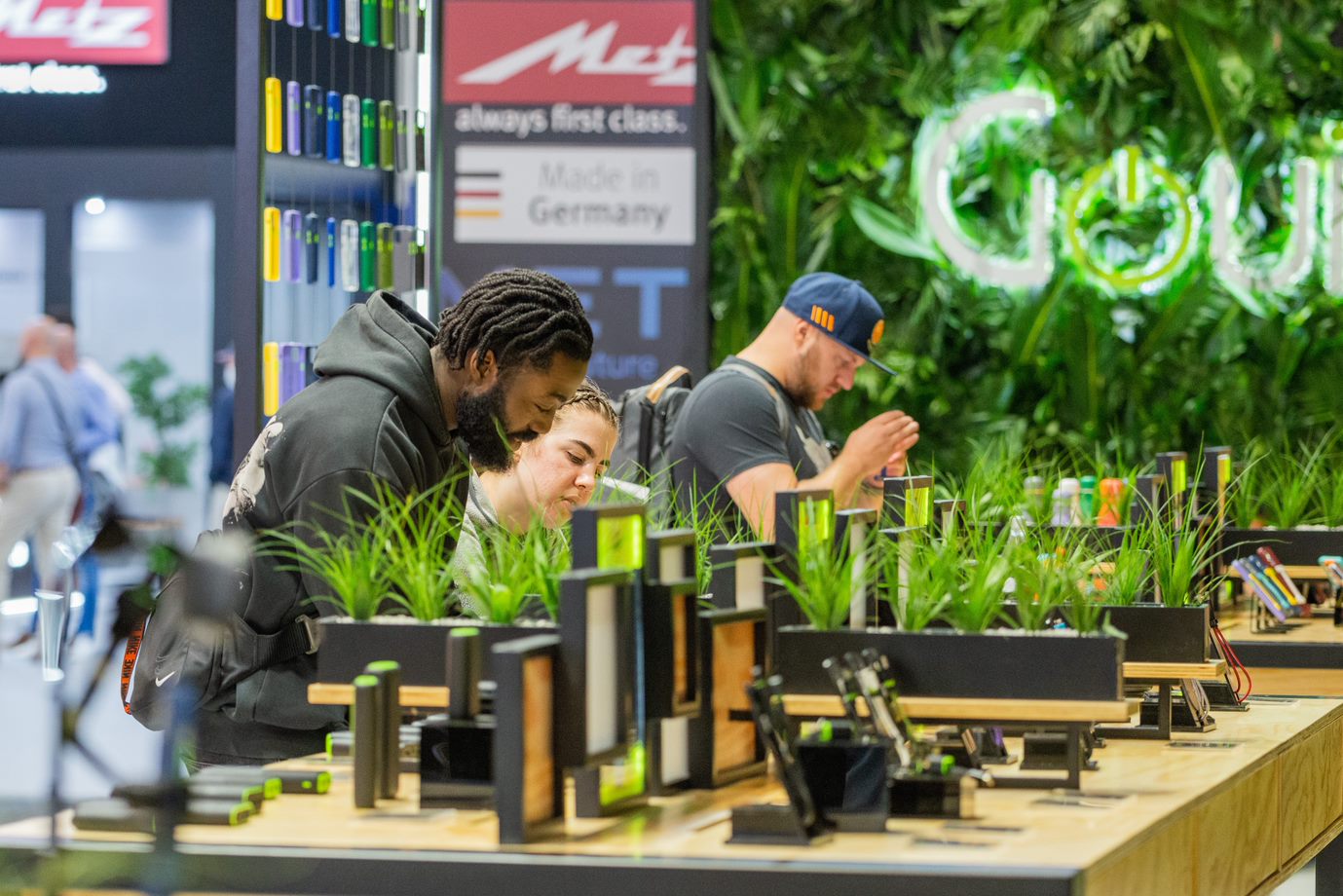 The power of the individual should not be underestimated, and when we come together, impressive results and change can and will be achieved. Join us as we delve into the creation and delivery of a sustainable strategy, the best practices being implemented and what customers are actively concerned about and are seeking from brands. We'll take a deep dive into the legislation that is driving the sustainability agenda forward and how companies can seize sustainability as a business opportunity to grow their organisations. Other topics also include e-mobility, green investment, the circular economy, supply chains and the integration of sustainable technology into homes/workspaces.
About
This year IFA 2023 will, for the first time, welcome a dedicated Sustainability Village with its own onsite 'mend and repair shop' run by volunteers, tackling e-waste, a comprehensive conference forum on sustainability best practices, a dedicated exhibitor area and networking focused on connecting sustainability leaders with the wider IFA community. The Sustainability Village will showcase the latest technology and solutions available to the industry.