The Official Media Reception of IFA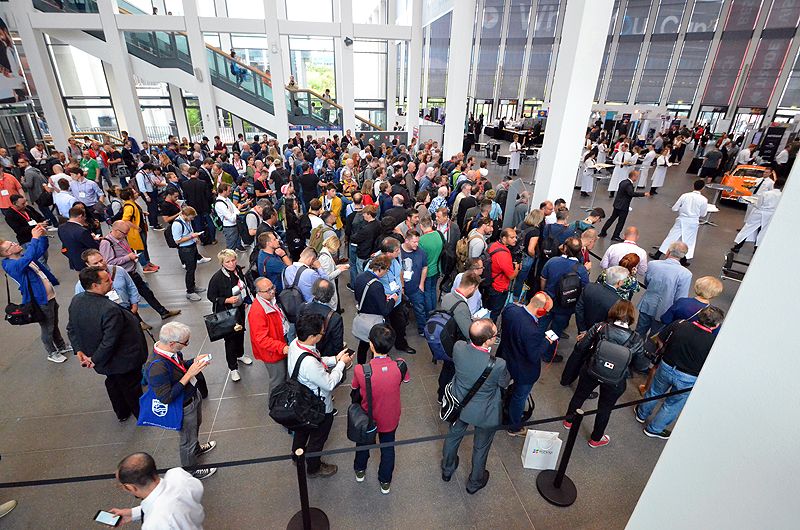 Whether you're an innovative startup or an established global brand, this media exclusive event is your chance to stand out at IFA and break your news early to attending journalists.
From AI to VR, smart cities to smarter homes, healthcare to sustainability, robotics to mobility, earbuds to hearing aids, gaming systems to drones, pet trackers to chatbots, and beyond, shake hands with a global audience of journalists, demo your latest innovations in consumer electronics and home appliances, and drive greater brand awareness, at ShowStoppers @ IFA.
Sign up today.
Exhibit with us. Join global brands, industry leaders and innovative startups. Meet hundreds of qualified journalists. Generate coverage of your news and new products.
Deliver your message directly to the media and newsmakers that drive this industry and your business.
Grow your brand. Increase your international presence. Expand your network. Cultivate interviews and product reviews. Propel your media coverage.
Enjoy a premium experience, fueled by great food and drink, at ShowStoppers @ IFA 2023. This turnkey tabletop showcase and reception enables exhibitors and journalists to directly interact in a convivial, relaxed atmosphere away from the noise of the show floor -- before the show floor even opens. Show up. Set up your products and literature, and get ready to shake hands with journalists for three hours.
The ShowStoppers approach sparks networking, conversations and relationships, with potential that extends beyond this one ShowStoppers event — for greater media coverage year round.
ShowStoppers @ IFA is strategically timed and located. The event takes place in the South Entrance Hall of Messe Berlin, the evening before the show floor opens, at the conclusion of press day. This makes it convenient for journalists to attend, easier for those journalists to discover you, your products and your news -- while working against deadline to generate coverage before IFA begins.

More than 700 journalists, analysts and influencers are expected to join us at our 2023 IFA showcase.
They are looking to discover industry leaders and early-stage startups as they bring ideas and innovations to market.
Amplify your IFA success. Don't miss your chance to connect with hundreds of international journalists today


Thursday, 31 Aug. 2023
Messe Berlin
South Entrance Hall
Berlin, Germany
1800-2100 / 6-9 PM CET