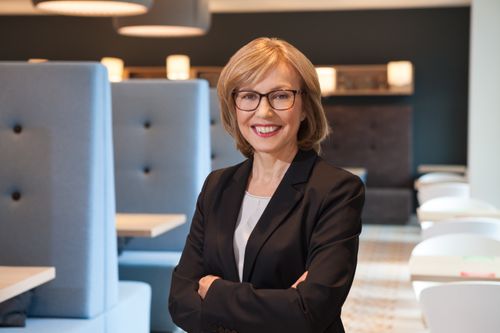 Rada Rodriguez
Chief Executive Officer, Signify GmbH and Vice President
,
ZVEI
Rada Rodriguez has been CEO of Signify GmbH, in charge of the markets Germany/Austria/Switzerland, since May 2021. Between 2009 and 2021, Rada Rodriguez was a member of the management board of Schneider Electric GmbH Germany, where she served as CEO between 2009 and 2016. After that, she took several executive roles at Schneider Electric, both at the European and Global level. A strong focus was new business and strategic topics linked to decentralized energy, industrial policy, and the European Green Deal.
In addition to her leadership role at Signify, she is also since 2014 member of the board of ZVEI, the German trade association for the electrical, electronics and data industry, and since 2020 Vice-president of this association where she also chairs the Associations Working Group around Sustainability.
Rada Rodriguez is also the current presidency of Orgalim, the European Organization of Technology and Manufacturing Industries, representing more than 750.000 European companies and one third of the European Export.