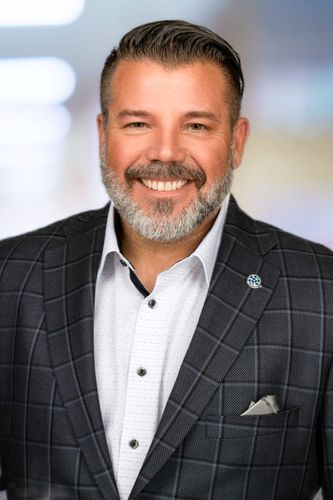 Tom Hickman
Chief Executive Officer
,
Nationwide Marketing Group
As CEO of Nationwide Marketing Group (NMG), Tom Hickman serves the largest group of independent appliance, electronics, furniture and bedding dealers in North America. He is responsible for leading the multinational organization's efforts to build and refine the industry's most innovative, high-growth, tech-enabled buying, marketing and business services platform, and ensuring its members have the tools they need to grow and thrive on their own terms.
Hickman first joined NMG in 2012 as Senior Vice President of Electronics. As the lead merchant for the consumer electronics vertical, he spearheaded development of the group's exclusive eXchange purchasing portal and piloted the launch of the group's custom installation and home automation segment. Three years later, Hickman was promoted to Executive Vice President, where he managed Nationwide's acquisition of two key membership divisions and helped oversee the merger of Nationwide Marketing Group and MEGA Group USA. He was named President in 2018 and CEO in 2023.
Hickman's passion for independent retail was born in 1988, when he started working at his family's Harbour Appliance & TV store while in high school. After graduation, he spent four years on the sales floor at BrandsMart USA before joining major CE manufacturer Toshiba. Over the course of his 16-year career at Toshiba, Hickman worked as a retail sales associate; regional, national and international account manager; and, ultimately, Director of Retail Sales.
Hickman serves as Chairman of the Business Executive Committee (BEC) and a member of the Board of Directors for the Preston Robert Tisch Brain Tumor Center at Duke University, where he has led efforts to raise more than $5 million to support breakthrough therapies for adult and pediatric brain cancer research. He also serves as an international volunteer for No Child Hungry and has helped pack and distribute meals to hungry children around the world.
Hickman holds a Master of Business Administration (MBA) from Florida International University, a Master of Studies in Law (MSL) from Wake Forest University School of Law and a Master of Science in Leadership (MS) from The Citadel. In his free time, he is an avid CrossFitter, golfer and traveler. He and his wife, Jennifer, have been married for more than 20 years and are parents to daughters Aidan and Riley.