New ECOVACS DEEBOT X2 OMNI - Sharper Than All-round - Cleaner Than Ever
The all-new ECOVACS DEEBOT X2 OMNI, the successor of the DEEBOT X1 OMNI, launched on the global market in August with a new shape: the robotic cleaner has gone square. It is being showcased at IFA 2023 in Berlin.
The new design makes the robot the first from ECOVACS to be square shaped so that it is able to achieve "outstanding edge-cleaning". The unit has thin dimensions (9.5cm high and 32cm wide) allowing easy access in narrow spaces. Superior cleaning has been made possible using industry leading technology such as extremely strong 8000Pa suction power for cleaning tough, and bigger, dirt patches. The suction power is a significant 60% increase on its predecessor.
There is also an intelligent mop lifting function which rises by 15mm when a carpet is detected or if it passes through a cleaned area. Also the OZMO Turbo 2.0 Rotating Mopping system provides consistent pressure against the floor for deep cleaning. The even pressure enables the chenille-fabric mop to tackle stubborn stains more effectively.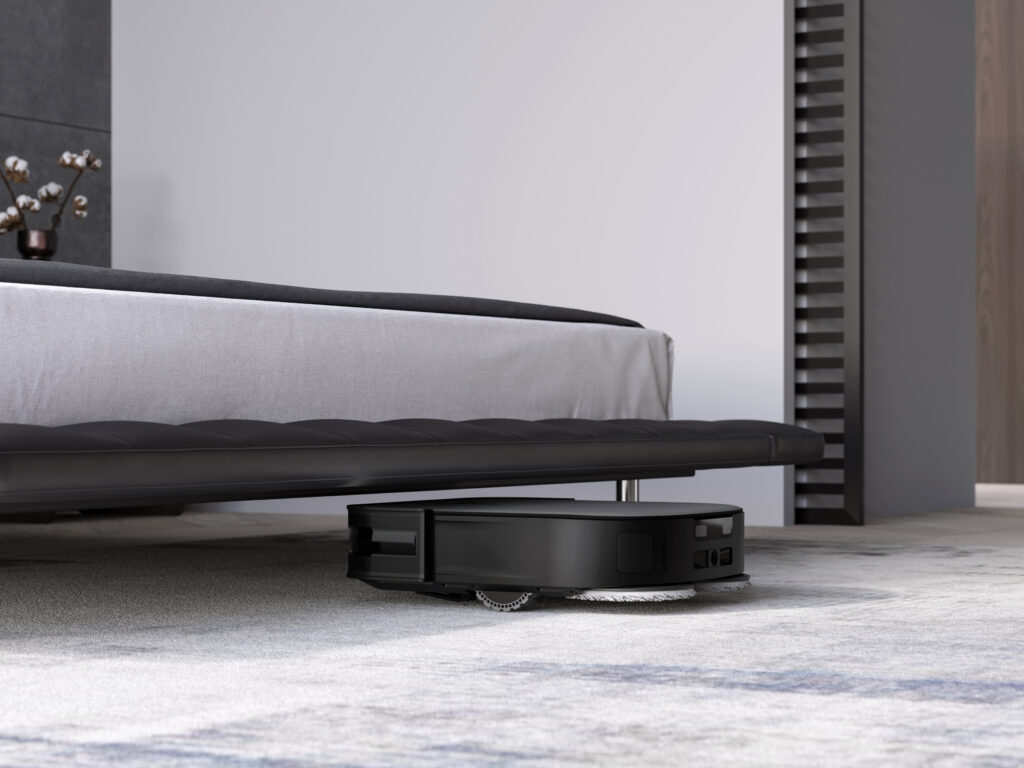 Auto-Mop-Lift of 15 mm on carpets
Plenty of functionality
The All-in-one OMNI Station offers a fully automated cleaning solution for hands-free cleaning including auto-clean with 55°C hot water mop washing, an auto-empty dust bin, auto hot air drying, auto water refilling, and self-maintenance. To simplify the cleaning experience even further, the DEEBOT X2 OMNI has fully integrated AI and sophisticated machine learning capabilities.
From now on, thanks to ECOVACS AINA mode, the new version can 'learn' and 'think'. This has helped to achieve smooth obstacle avoidance and a faster cleaning. It is also equipped with the voice assistant YIKO 2.0 which supports multiple voice control scenarios, including conversations with multiple commands, local dialects, offline natural language processing, remote control, cleaning scheduling, and more.